August 22, 2022
Michigan: Boyne City, Petoskey, Charlevoix, Lewiston and Walloon Lake
This week was our first full week on the road for the vagabond tour. Before we head west, we wanted to visit both our sons at their new schools and some family and friends in Michigan. On the agenda were Boyne Mountain Ski Resort, Lewiston MI, Charlevoix MI, Petoskey MI , Gates Lodge on the Au Sable and Bay Harbor. All of these places are great for a Michigan day trip. Be sure to check out the drone footage in the YouTube video below.
Michigan summers are glorious and we had yet to be here this year. We typically try to come "up north" a few times each summer. If you want to visit northern Michigan, the places in this guide are pretty amazing. While this Michigan travel guide is by no means comprehensive, these are some awesome towns that are fairly close together. You can easily stay in one and do a Michigan day trip whenever the mood strikes.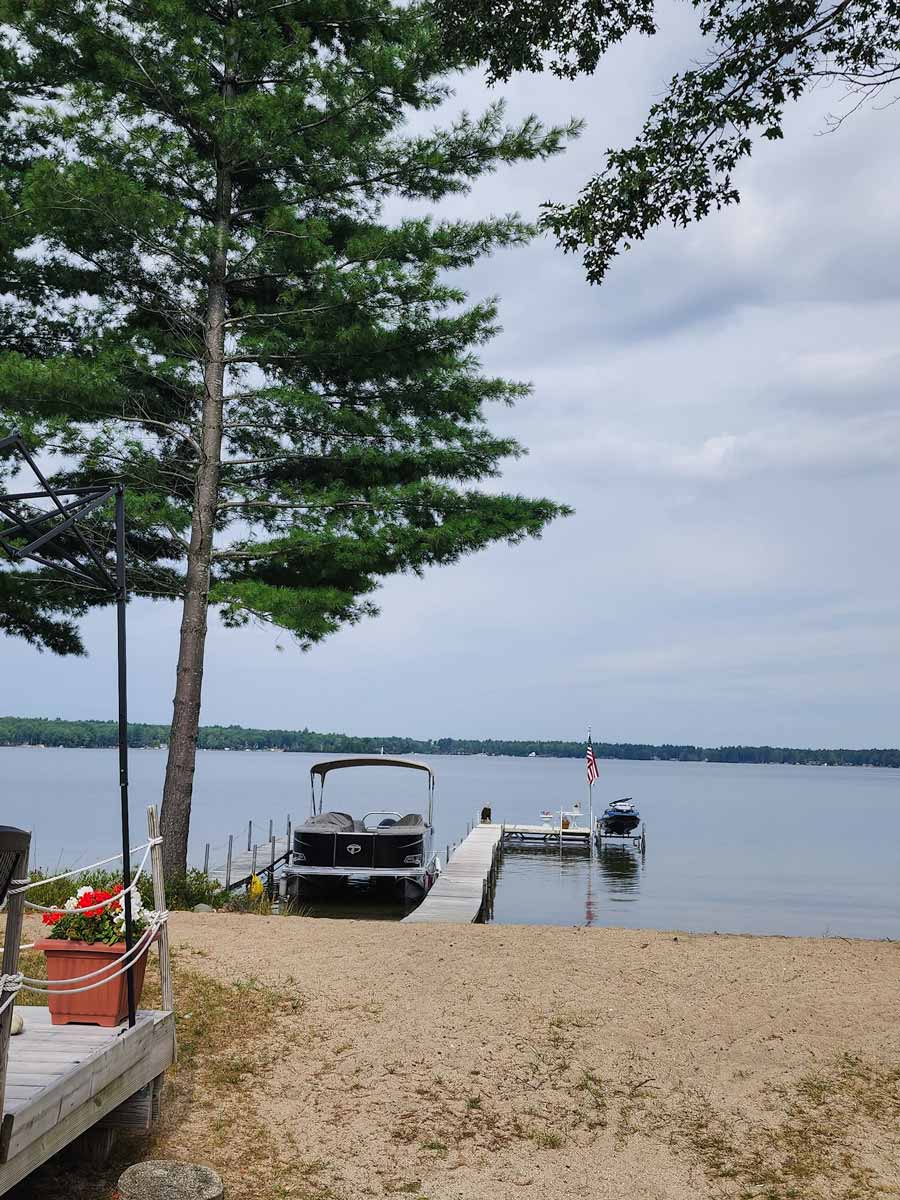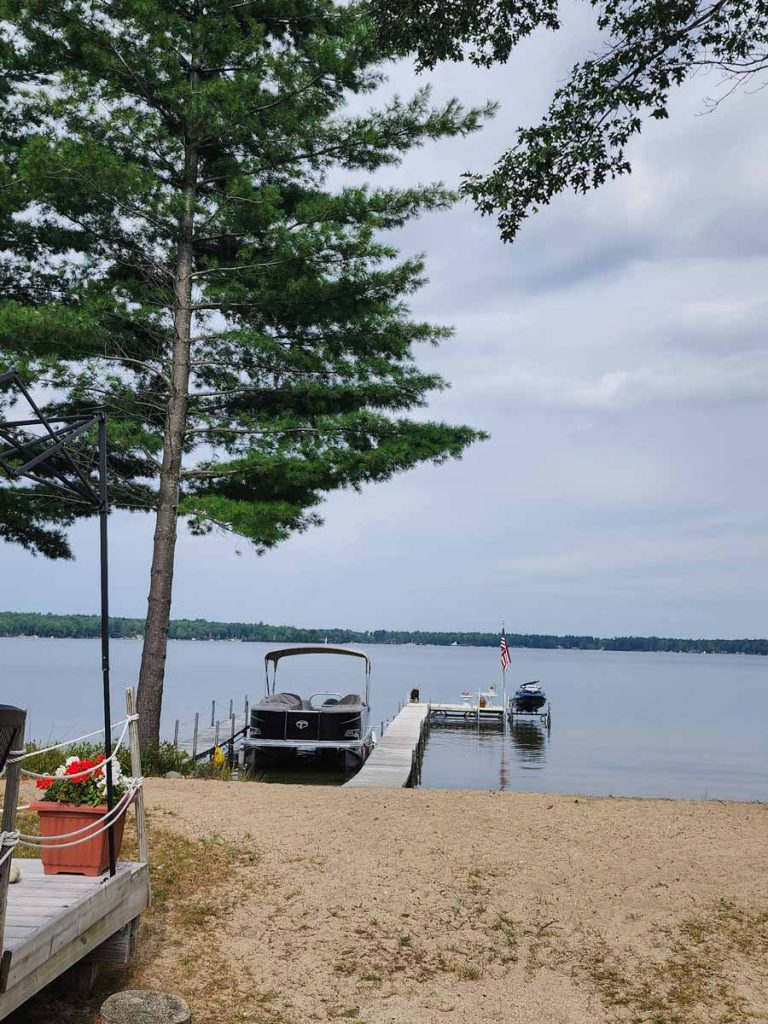 Our first stop was to visit my brother and sister in law in Lewiston MI. The weather in Lewiston MI is much like the rest of northern Michigan and was in the low 80s with no humidity the whole time.
We always have an amazing time with them and it was fun to finally meet our new little neice and nephew. Our neice getting engaged over the weekend while we were there made the visit extra special.
I cooked the first night there and we had my Chilled Cucumber Feta Soup, stuffed zucchini and stuffed Mediterranean pork loin, both coming to HealNourishGrow.com soon.
You already know I'm all about the food so I have to check out the restaurants too wherever I'm visiting.
Lewiston MI Restaurants
While there aren't a ton of restaurants in Lewiston, there are a few standbys that are quite reliable.
Talley's Lewiston MI Restaurant
Talley's is generally the first place we go when visiting Lewiston. The restaurant is in an old building that's been used since the mid 1800s. It's been a been a bar/restaurant for over 50 years and now a family owned business. The younger generation recently took over and by all accounts, have been doing a great job.
They are known for their burgers, have fun shirts and don't bat an eye when you ask to go bunless. Talley's also makes a veggie burger special for my sister in law, you can ask for the Susie if you lean that direction. Although as you know, I highly recommend you prioritize protein!
Lewiston Hotel Bar and Grill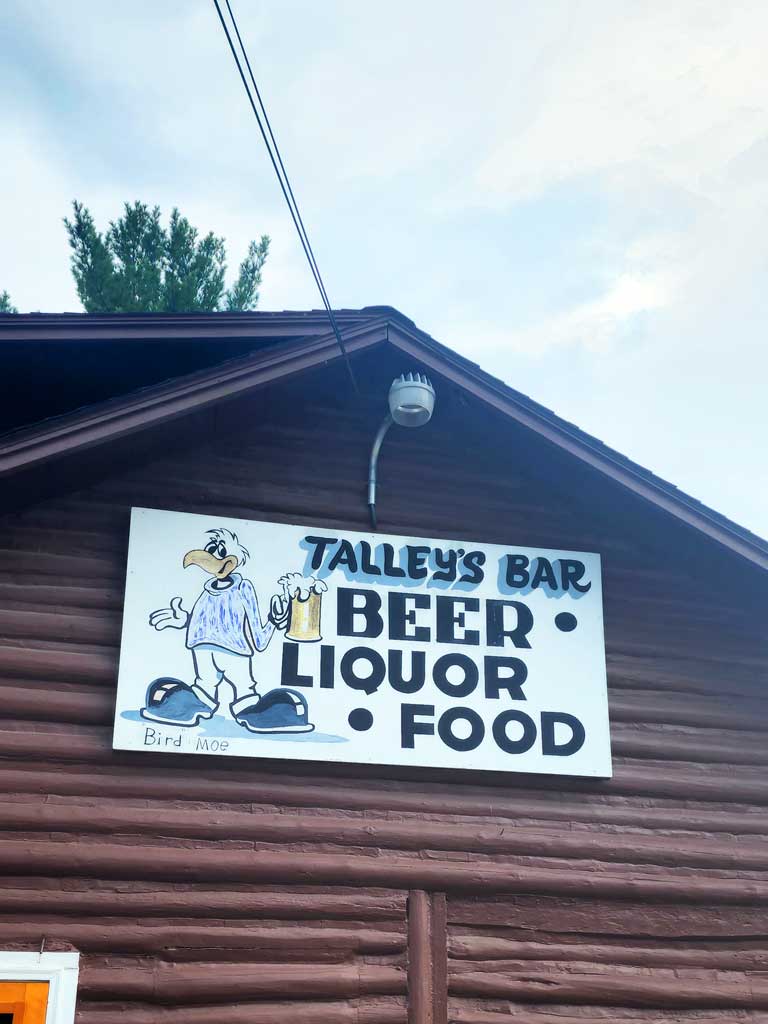 We checked out this restaurant for lunch and decided to try their burger as well for comparison purposes. They also make a good burger, but we're definitely biased towards Tally's since we've been going there for years.
Redwood Steak House Lewiston MI Restaurant
This is another restaurant that's been around Lewiston for quite a while. It just recently reopened under new ownership. The menu is similar to what it's been in the past, including fried cod.
Several members of our group were excited to have this favorite dish again, unfortunately it wasn't the same. Overall, the food was fine, but if you're expecting it to be like it was in the past, you'll likely be disappointed.
Boyne Mountain in Michigan/Boyne Mountain Ski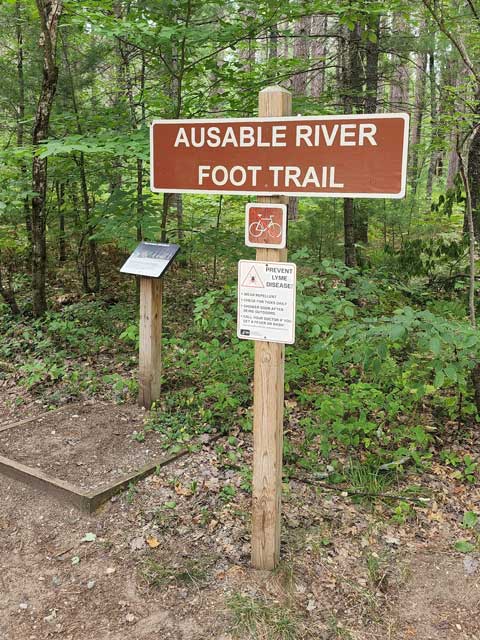 Next we went to Boyne Mountain. This is one of the classic ski resorts in Michigan and it gets a great crowd in the summer as well.
Boyne Mountain Ski in Michigan is part of the Boyne Resorts family, which also includes Big Sky, Montana and Brighton, Utah, which are two of our favorites. They will both be on the vagabond tour in early 2023.
While the Boyne Mountain Ski area is on the smaller side compared to Western resorts, it's definitely the best in the area and great for families. The Avalanche Bay indoor waterpark and arcade is open year round and great place for kids to hang out after a day on the mountain.
It's also great for a Michigan day trip for other activities with golf, hiking, paddleboarding, ziplining and soon, the sky bridge. Boyne Mountain activities were a favorite of our boys when they were younger.
In the summer, our favorite activity at the resort is a long walk to Deer Lake to hang out on the beach or play golf. Obviously, no room in this packed Suburban for clubs! What we most enjoyed this trip was the ability to go get some sun at the pool for lunch in the middle of our work day. I also sat outside in the shade with my laptop to work one day. One of the many benefits of being a digital nomad!
Michigan Day Trips
From Boyne Mountain, there are several cities that are an easy day trip and worth visiting. We easily made it to Bay Harbor, Walloon Lake, Petoskey, Boyne City and Charlevoix after work. You could even see two or three of these little lake towns in a day if you desired.
Michigan Day Trip To Petoskey
Shopping in Petoskey
There was no shortage of boutiques and places to get resort town favorites like fudge and ice cream. We stopped in Craig Ryan Fine Clothing after their sidewalk sale drew is in. If you're looking for high end men's clothing with a preppy vibe and imports, this is your place.
Petoskey MI Restaurants
We were able to check out two great restaurants in Petoskey.
Palette Bistro Petoskey
First we stopped at an old favorite called Palette Bistro. They have happy hour daily from 3:30 to 5:30 where you can get $5 drinks and 40 percent off all small plates. Be sure to try the baked feta! The sauce was amazing and I'm already planning to develop a recipe inspired by this dish.
The Beacon Bistro Petoskey
Next we went to a new to us place for dinner, Beacon. Everything was delicious and they have a great view of the lighthouse and bay. You can even see across to Bay Harbor from the restaurant. The only negative is that the dinning room was a little loud but the food and great service made up for it.
Petoskey MI Restaurants, Others
Chandler's is a well known chop house in Petoskey. It's on the pricey side but was very good when we ate there n the past. Knockback Room underneath the front door of the Perry hotel is also a classic favorite. It's a hole in the wall bar, but definitely a place you should have a drink when you're in Petoskey MI.
Michigan Day Trip to Charlevoix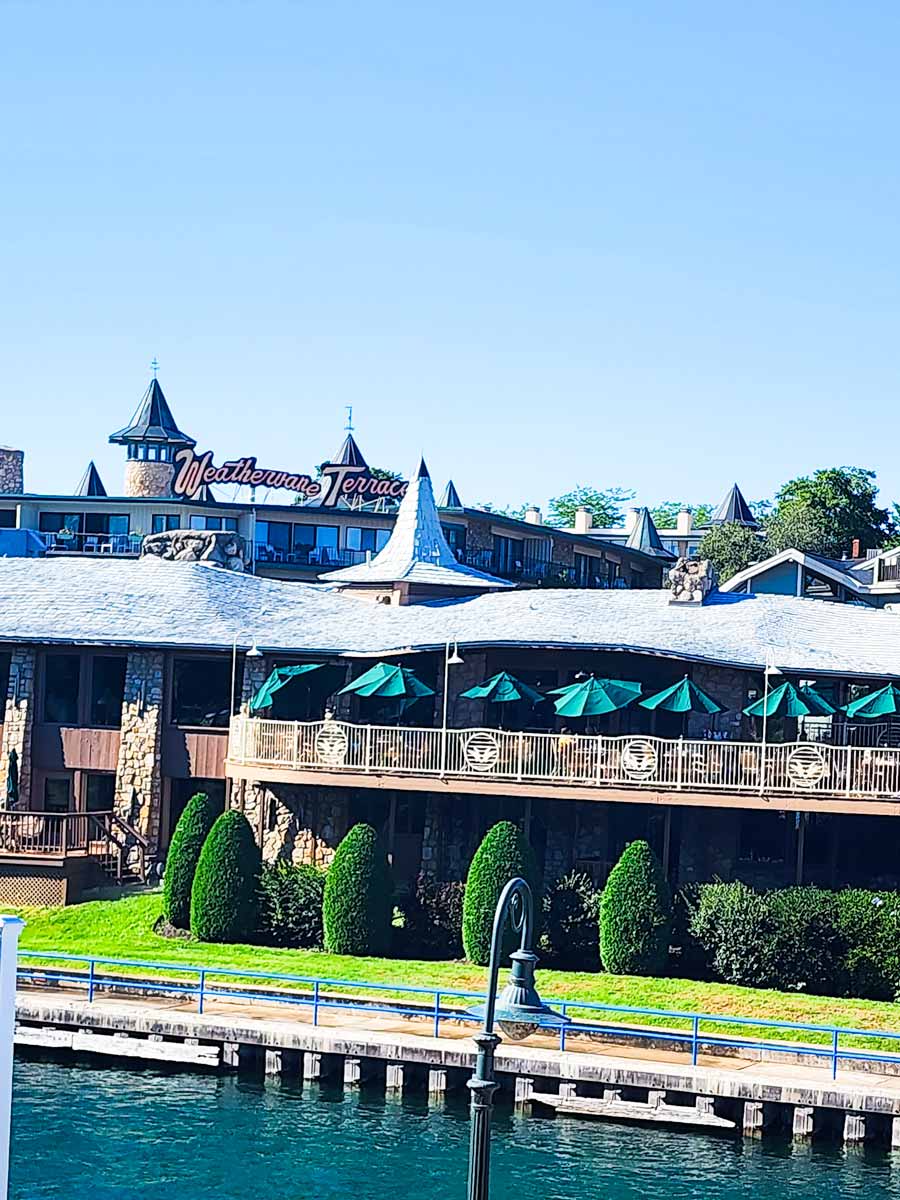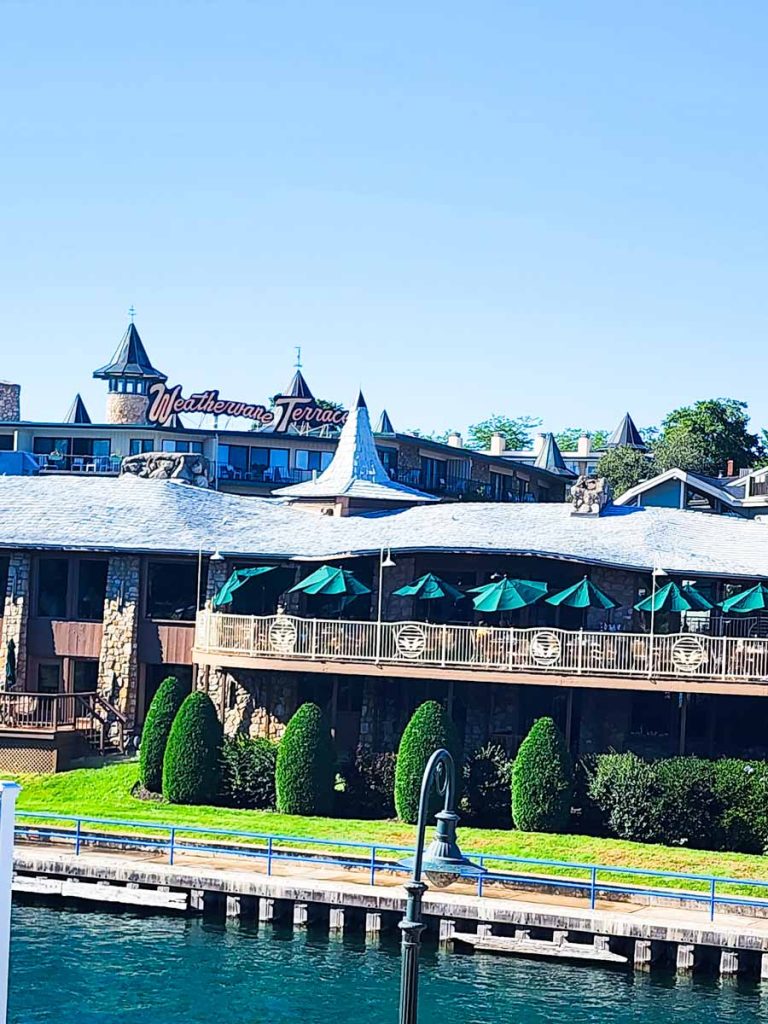 Another great day trip from Boyne Mountain is to Charlevoix MI. It's pretty similar to Petoskey but is has a huge marina and is a great place to find a boat to go fishing or get out on Lake Michigan for a sail.
Charlevoix Lake
Charlevoix Lake is well loved in northern Michigan. In 2012, it even won the second best lake in the United States just behind Lake Tahoe.
By surface area, it's the third largest lake in Michigan. It's 2.4 miles wide and 122 feet deep. It also connects directly to Lake Michigan through the Pine Lake River, making a popular place to dock your boat.
By the looks of the marina, it's also a popular place for the "swells." I'd never heard this term before Apparently it's used, or was used back in the day, to describe the wealthy people visiting the popular Lake Charlevoix.
Whether you just like to look at the water or want to go fishing or boating, Charlevoix MI is great choice for a Michigan day trip.
Charlevoix MI Restaurants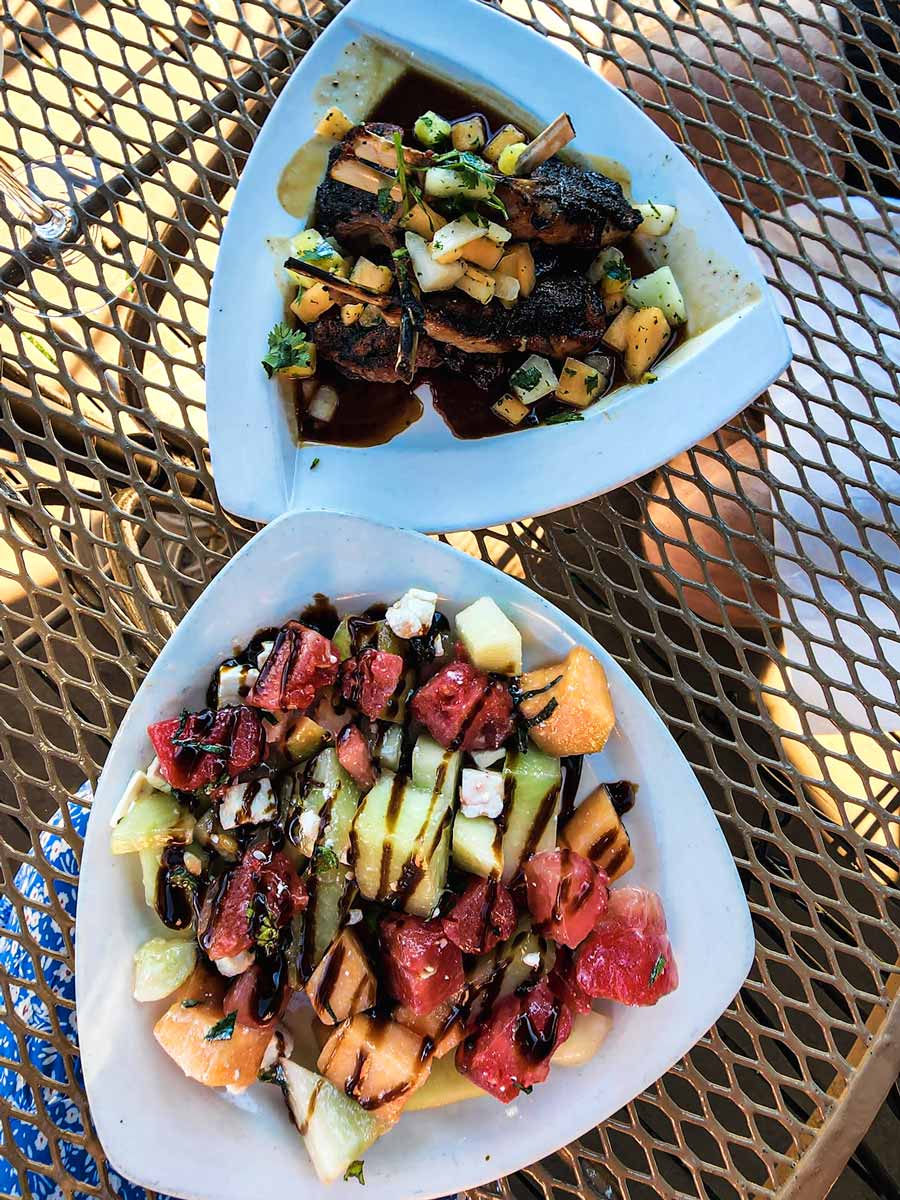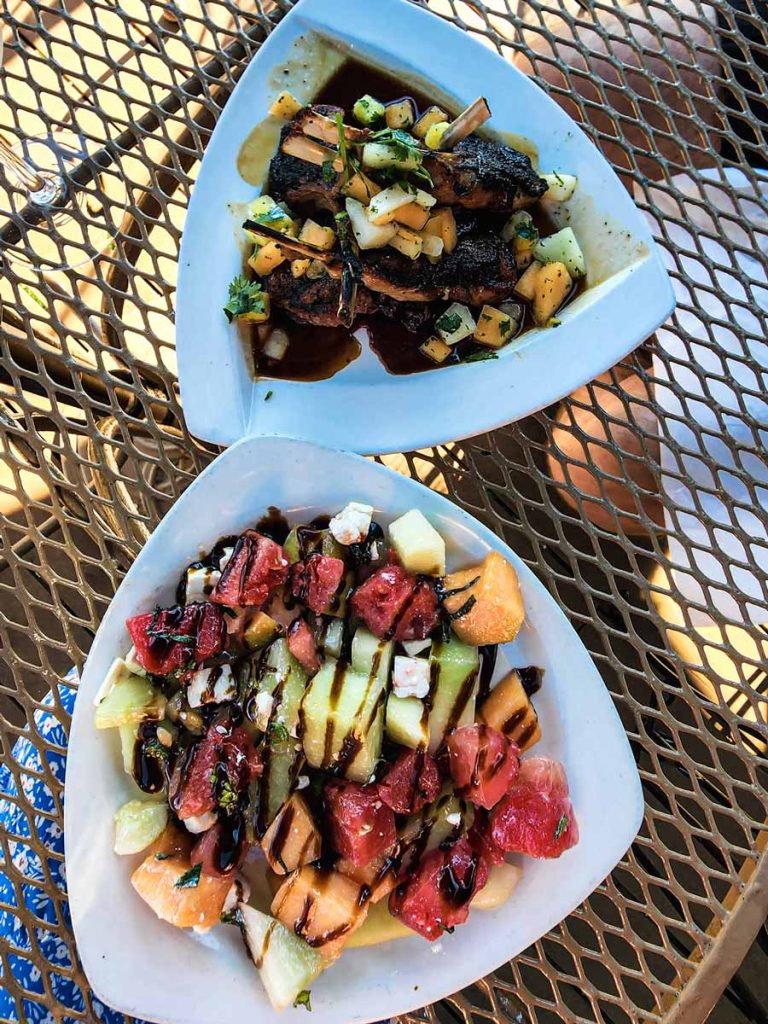 This trip to Charlevoix MI we ate at a local institution called the Weathervane. We had some really great food here! The lamb chops were to die for with a wonderful sauce made from local cherries and well as a feta melon salad.
Normally we're not eating much melon on keto since they're relatively high in sugar compared to berries. For example, a cantaloupe is low in calories at only about 53 per cup of diced melon, but has 13 grams of carbs and 1 gram of fiber. Watermelon is even lower calorie for the same amount at 46, with 11 grams of carbs and 1 gram of fiber.
While you may not want to eat a lot of either one if your goal is to stay in ketosis, you could certainly enjoy a small serving of this delicious salad which is exactly what we did.
We also had a Michigan Mojito there that inspired the next keto cocktail recipe I'll be sharing with you soon. I tested it out on the Lewiston crew last night and it got the stamp of approval.
Michigan Day Trip to Gates Lodge and Au Sable River
Another great Michigan day trip is to spend some time on the Au Sable River kayaking and/or doing some fly fishing. Hubs has spent time on this river for over 50 years and it's a classic Michigan destination. Gates Lodge can set you up with the right gear and they have great guides. Au Sable fish are pretty picky, so having a knowledgeable guide definitely helps.
Prefer to kayak the river for fun? We've used Penrod's many times and have always been happy with their prices and service. You can find them in Grayling MI not far off of interstate 75.
Michigan Day Trip to Bay Harbor
Bay Harbor is wonderful too. If you ask the folks that live there, it's the best up north lake town you'll find. In addition to the famous Bay Harbor golf course, you'll find plenty of beautiful boats to look at in the harbor along with plenty of great restaurants. This trip we were very fortunate to have some friends take us for a dinner cruise on their boat. We ate some delicious local whitewish crusted with almonds and served with flash fried baby artichoke. Almond whitefish is yet another dish I intend to replicate for you here. In the meantime, enjoy some of my Pistachio Encrusted Cod.