October 29, 2021
Keto Gifts: Holiday Season 2021 with Video
Another year, another fabulous keto holiday gift guide. Every year more new and interesting keto products come out and I love to test them. Most keto gift ideas stand the test of time so be sure to check out our keto holiday gift guide for 2020 and 2019. Our keto holiday gift guide is always great for year-round gifts. too. Supporting your loved ones in healthier choices or going keto by choosing thoughtful gifts is always a great idea. You know I'm always focused on products with clean ingredients that I love and use myself.
I realize not everyone is going to go all the way to keto or even low carb, but making better choices that support your health is a year-round activity. If you can give a little gift that supports those goals it will always be appreciated. While these keto gift ideas focus on clean products that support a low sugar, low carb or keto lifestyle, they're really appropriate for anyone. I hope you'll give some of these a try and let me know what you think!
7. Good Sleep
One of the best gifts you can give is the gift of better sleep! So many people struggle with it and yet it is one of the most important tools you have for good health. If you wan to learn more about habits that support better sleep, be sure to check out our article. Over the years working on optimizing my sleep to support health has been a big focus. I was even interviewed about it by First for Women magazine.
I've added a few things to my sleep regime since then. Most people have heard that sleeping at a temperature between 62 and 67 degrees fahrenheit is optimal. Between hot flashes, warm bed partners, drafty homes, blankets and everything else, this can be a challenge. Enter the Ooler.
I finally purchased one last year and it has been a game-changer! I thought I was sleeping well before but the Ooler cooling/heating pad has taken it to the next level. This system allows you to both cool and heat one or both sides of the bed. You can even have the bed start to warm at a certain time each morning to gently wake you from restful sleep.
This is one of my very best keto gift ideas for 2021. From 11/17 to 12/31 you can get an even greater discount of 30 percent off using my code! Be sure to check out my unboxing and review videos on YouTube.
You get a discount so good with my link that I'm not even allowed to say how much, be sure to enter code HealNourishGrow at checkout. You can also get an additional three percent back with the Rakuten shopping app! I've used the app way back to when it was ebates and have "saved" so much money over the years. Every little bit helps.
Another great thing that helps with sleep is stress reduction. What if you could buy an experience or vacation for your stressed out loved one as a gift? Tinggly does just that. For example, they have an awesome two day Florida getaway and you can choose from over 1000 hotels.
Disclaimer: Links may contain affiliate links, which means we may get paid a commission at no additional cost to you if you purchase through this page. Read our full disclosure here.
Magnesium
The next thing I've added is a new magnesium supplement. Almost everyone, 80 percent in fact, are magnesium deficient and it's involved in over 300 biochemical processes in the body. It also promotes optimal sleep. This one is different from the others I've tried because it has all seven forms of magnesium.
Sleep Mask
Finally, I added a sleep mask and it's not just any sleep mask! Most masks don't work to truly block out all light which promotes optimal sleep but this one by Manta does. Plus, if you're looking for the best eye mask to protect eyelash extensions or Lashify lashes, look no further!
I ordered about eight different ones for this purpose until I found Manta. If you're getting it to protect your lashes, be sure to go for the MAX version since those have the deepest cups. You can also interchange the eyecups with their hot and cold options. I just got those as well and they're great for computer dry eye and headaches.
6. Keto Gifts: Keto Snacks
This year's keto-friendly snack suggestions include a new one, Carnivore Crisps. I won some of these in a giveaway and have been hooked after just one try. I love them so much I was able to get a code to share, you can use HNG10 at checkout for 10 percent off. The unique thing about these is that they only have three ingredients: grass fed beef, filtered water and Redmond Real Salt. You might think they're like beef jerky but they're unbelievably like a chip! Go check out my quick video where you can hear the crunch. Every variety I've tried are delicious but my favorite so far is the ribeye.
If you're a chocolate lover, you need ChocZero in your life. I've been enjoying this brand for a few years now. They typically have some special chocolates and advent calendars around the holidays which make them extra perfect for gifts. You can use HEALNOURISHGROW at checkout to receive an extra 10 percent off.
For discounts on all kinds of other awesome keto products, be sure to check out this page.
5. Keto-Friendly Gift Boxes
I have to keep this section in here because there are so many great keto gift ideas in the realm of subscription gifts, more than there ever were! However, there are a few keto-specific boxes that I absolutely love.
If you've been around my content for a while, you know I love Dry Farm Wines. I've been drinking their wine now for a couple of years. They've been in my keto gift guide every year and absolutely deserve to be! I've gifted Dry Farms many times and people always love it. You can give a subscription or a simple one-time gift.
An entire bottle of Dry Farm Wine has less than a gram of sugar and is tested to be free of the contaminants present in conventional wine. They recently launched two new products that have the same high standards. The first is Bolixir which I tried recently and loved. It's a botanical tea-infused wine with only 6-9 percent alcohol. Of course, it still fits their standard of less than one gram of sugar/carbs in the whole bottle.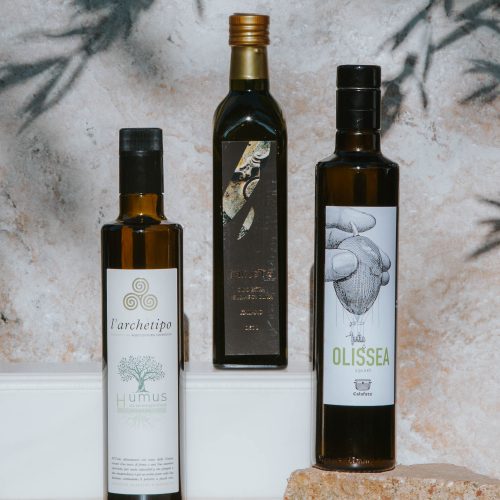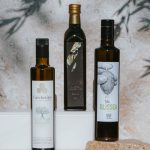 They also just launched their olive oil which is tested for preservatives and purity. It's 100% extra virgin olive oil, unlike some brands that are cut with cheaper oils or stored in a way that they oxidize.
Go read our full review on Dry Farm Wines. You'll get some education on wine in general and learn all about why they're such a clean brand. You can also get an extra bottle of wine for just a penny by purchasing through this link.
Keto Gift Ideas: Food Subscriptions and Boxes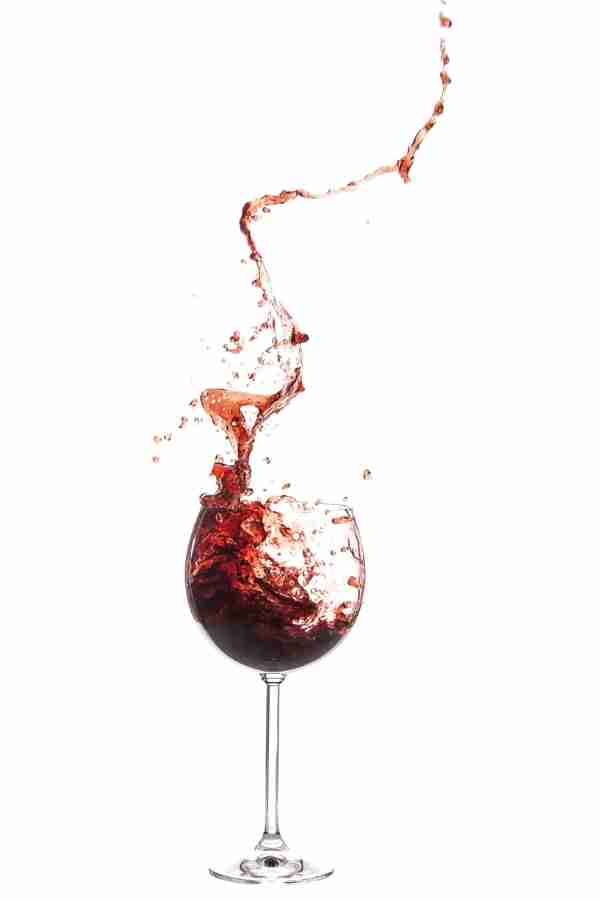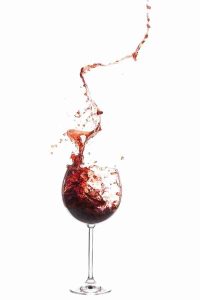 US Wellness Meats continues to be one of my favorites. It's a bit of a love affair, I continue to order from them regularly and this year I had the privilege to be their featured chef in August.
After reading The Carnivore Code, which incidentally, could be another good gift idea for health-conscious people on your list, I've tried to add more organ meats to my diet when I can. You can learn more about the importance of that by reading the book and US Wellness Meats is a great source for that. All of their beef products are grass-fed and finished and they also have heritage pork, wild seafood and other sustainably raised meat.
Another of my favorite meat sources is Butcher Box. Through November 16 you can score a free turkey with a new subscription and bacon for life starts December 1st-19th, 2021. They also have plenty of black Friday and cyber Monday deals planned so be sure to follow my link for extra free stuff.
You probably know I'm not a huge fan of snacking, but there are definitely times when it's handy to have a clean option when you're on the go. My favorite suggestion for that is Perfect Keto bars. They have super clean ingredients, are great keto gifts and a new bar out that's like a rice crispy treat! Use HNG for 15 percent off.
4. Supplements
In addition to the magnesium supplement I mentioned above there is only one other supplement I use on a regular basis. I'm now on my 82oth day of drinking exogenous ketones and there is only one brand I stand behind and recommend. These are great for keto gifts or for any health-conscious friend and the best news is that anyone can use them! You don't have to be eating keto to benefit from these, although you know I strongly believe everyone is healthier when following a low carb lifestyle.
There is a ton of research on exogenous ketones and plenty of health applications including neurological diseases, depression, appetite suppression among others. You can read more about them in my article.
The drink ketones challenge 10-day pack at a special introductory price is a great choice for beginners. This is the absolute best option for a gift since you can try a variety of flavors and get a plan and resources to kick off your new healthy lifestyle.
3. Keto Gift Ideas: Ketone Meters
Ketone meters aren't necessary but unlike a lot of Christmas gift ideas, they are actually very useful. If you keep your total carbs at 20-30 a day you are likely in ketosis, but ketone meters are great for learning more about how foods affect you.
You can also use it along with a glucose meter to test your GKI or therapeutic level of ketones vs glucose. There are two options for these, the KetoMojo and the KetoCoach. The KetoMojo link automatically gives you 15 percent off a kit at checkout and use HNG10 at KetoCoach for 10 percent off. Both are great meters but the KetoCoach does ketones only. However, they do have a really exciting new product out that you can test your A1C, an important marker of metabolic health.
A continuous glucose monitor is the gold standard in glucose monitoring. You can see what your blood sugar is doing 24/7 for two weeks at a time without pricking your finger. It's great to see how certain foods, sleep and stress affect blood sugar outside of a traditional two-hour post-prandial window. Nutrisense is the one I've used in the past to get some great insights! Use code HNG20 for $20 off with Nutrisense.
Nutrisense takes care of everything for you, they have a great interactive app as well as support from dieticians and you can receive $20 off with code HNG20 at checkout.
2. Workout Gear and Tools
With what has been going on in the world it is nice to have the option to workout at home. Plus,if you're someone that works at a computer all day it can be great to have some equipment that allows you to be more active while still working.
Years ago I had a standing desk at work and loved it. When I began working from home exclusively, I had a beautiful office space. But then instead of me being home alone all day, the whole family was working at home which definitely made things more challenging without an office door. As of this writing, my husband is still working from home (loudly) right net to my office and it doesn't look like that will change any time soon.
I had do move into a new space to work and I found two great things that are also perfect for keto gift ideas or really gift ideas for anyone that is living a healthier lifestyle. The first is this adjustable height desk. It's compact and reasonably priced. Although the Amazon ratings aren't great, I haven't had any trouble with it. I got it when it was on sale for a total of $118 so be sure to keep an eye out for Amazon's black Friday deals to see if you can get an even bigger discount. However, even at the regular price of $150 it's a steal.
The second thing is an under desk treadmill. If you've never tried this, you must! It's amazing. While you can't go very fast while doing certain types of work, you can up the speed a bit while on calls. Getting in some movement while you work is an excellent way to stay on top of your health and wellness goals. There are tons of options on Amazon that are reasonably priced, but after reading lots of reviews and comparing prices, I settled on the UREVO 2.5hp under desk treadmill. It wouldn't surprise me if there were more sales on these over the holidays.
If you go down the rabbit hole of looking at this type of treadmill, there are a few things to consider. The less expensive under desk treadmills generally have a weight limit between 220 and 265 pounds. Many of them are speed limited at about four mph so if you're hoping to run on it as well that won't work. However, I did find several with a max speed of seven mph with the handle up which would be ok for slower runners.
Air Fryer
No keto gift guide would be complete without an air fryer. The air fryer continues to be popular all over the foodie Instagram world. I started out with a basket style air fryer, but the capacity made it difficult to make larger items or big batches of buffalo wings.
The basket-style air fryers start around $60 while the oven style varies in price starting at about $120.
I purchased an oven-style air fryer from GoWise to replace my basket fryer and I'm extremely happy with it! The company is based in the US and has several great models. The one I have even acts as a dehydrator as well so you can make your own keto-friendly jerky if you're into that.
However, if you're in the camp of go big or go home, you can now get an air fryer as large as 26 quarts!
And the #1 Keto Gift Idea???
This year I'm going with my cookbook, totally self-serving, I realize! But since I created, tested and ate all of the recipes myself I can attest to the fact that these recipes are not only delicious but ready in just about 30 minutes making them the perfect option for easy, weeknight keto meals. The book is being released mid-November. In the meantime, you can add your name to my VIP list and you'll be the first to know when it's available.
In 2019, my number one keto gift ideas were the Chaffle Iron and the pampshade! I still love this tool and use it every week. Be sure to check out our recipe for Pumpkin Cheesecake Chaffles or check out the original version below.
Air fryers continue to be very popular as well. I've had the Aria 30 quart for just about a year now and love it. We use it for so many things but my favorites are bacon-wrapped jalapeno poppers and chicken wings. It's also great for reheating food when the teenagers get home late from practice. I'm working to get a discount code for you and will update this post as soon as I have it!
The follow-up on making the perfect keto chaffle bun was not nearly as popular a video but more precise measurements and instructions.
I still love this gift idea for the chaffle iron and you can download our instructions to place in a gift card.
Plug in the waffle iron to heat. Beat one egg with a dash of salt. Lightly spray waffle iron with favorite spray oil. Add one tablespoon of your favorite shredded cheese to the iron. Add half of the egg mix or just enough to coat the iron and top with another tablespoon of cheese. Close iron and be patient. Crispy waffles take a little longer but the overall time is about 90 seconds or two minutes and 30 seconds for crispy chaffles. This recipe makes two chaffles and uses one egg and two tablespoons of shredded cheese total.
Chaffles are life-changing. You can use them as a bun or eat them like a regular waffle with sugar-free syrup or other toppings. Even though they are made with cheese and no flour, they taste remarkably like a real waffle I love using them as a bun and you can make a whole bunch at once and freeze them for yummy chaffle goodness anytime you want them.