January 29, 2019
Keto Mocktails: Coconut Lime Martini
This Keto Coconut Lime Martini Mocktail was conceived during "Dry January." This movement started in 2012 with 4,000 participants in the U.K and has grown to over four million in 2018 just in the U.K. Dry January now has a worldwide reach.
Part of the Heal Nourish Grow January 2019 30 days of wellness challenge is abstaining from alcohol. While moderate alcohol consumption can be part of a wellness and keto lifestyle, it can be good to take a break. Especially if you happened to indulge quite a bit over the holidays! Ditching alcohol various times throughout the year, not just January, can offer a lot of health benefits.
The Coconut Lime Martini Mocktail or Cocktail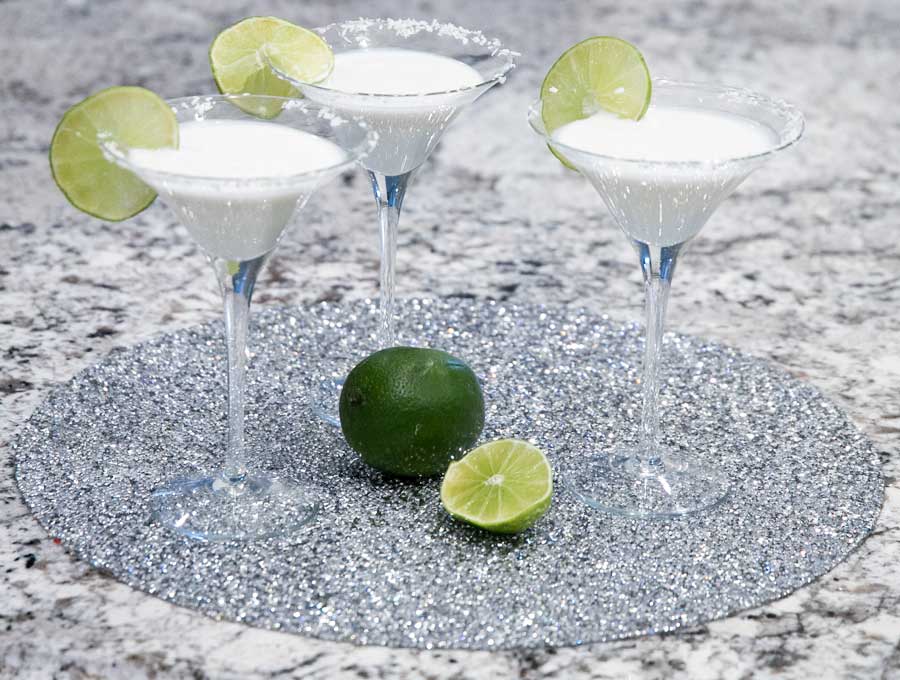 When you think of keto friendly things that can be put in a drink, one of the first things top of mind is coconut milk. As the song says…you put the lime in the coconut…certainly a classic! Though most of us have probably experienced this flavor combination in sugary Pina Coladas of our youth, it can also be used to make a delicious and refreshing sugar-free keto mocktail or cocktail.
This keto mocktail recipe is also great with non-alcoholic rum.
I've been using Ritual Zero Proof since 2020 and I love their products. Their nonalcoholic spirits are the closest I've found to the real thing. Most are completely sugar-free as well as calorie-free and of course, alcohol-free. Get 20 percent off at checkout with code HNG20
Keto Mocktails and Keto Cocktails
If you're not participating in Dry January or you just want to make this into a keto cocktail when you are having alcohol again, it's easily made into a keto coconut lime cocktail by adding rum or vodka.
If you're looking for more keto mocktails or keto cocktails, make sure you sign up for the newsletter. We're constantly adding more keto cocktail and keto mocktail recipes.
In the meantime, check out the best keto cocktails, keto gluhwein, keto smoky cucumber jalapeno margarita and keto sparkling blueberry tea cocktail. You can find all of our keto cocktail and mocktail recipes here.
There is lime juice in the recipe, but it's an amount that keeps the carb count reasonable. It's very refreshing and citrusy with the amount of lime called for, but you could also cut the lime juice in half to reduce the carb count further. As is, it's only one carb per serving.
Disclaimer: Links below may contain affiliate links, which means we may get paid a commission at no additional cost to you if you purchase through this page. Read our full disclosure here.
Coconut Milk: Guar or No Guar?
It can be a little harder to find, but go for 100 percent coconut milk. While guar gum doesn't add a lot of carbs to the overall count, it technically a sugar made of mannose and galactose. It's just plain not necessary…as is the case with so many food additives. Since you're trying to be healthier by ditching alcohol, why not make your keto mocktails as clean as possible?
If you prefer organic coconut without guar for this keto mocktail, Native Forest Organic Coconut Milk or Let's Do Organic Creamed Coconut are good choices or you can try Aroy-D Coconut Milk (not organic).
Benefits of a Dry January
The University of Sussex studied the benefits of this practice and found there are many including better sleep, better health, more energy, weight loss, better concentration better skin and saving money. It even led to less drinking overall throughout the year.
If you didn't give up alcohol this January, just pick a month and try it. In the meantime, keto mocktails are a great idea to integrate into your health and wellness routine. Not only do they eliminate alcohol, but they also offer a delicious keto treat anytime.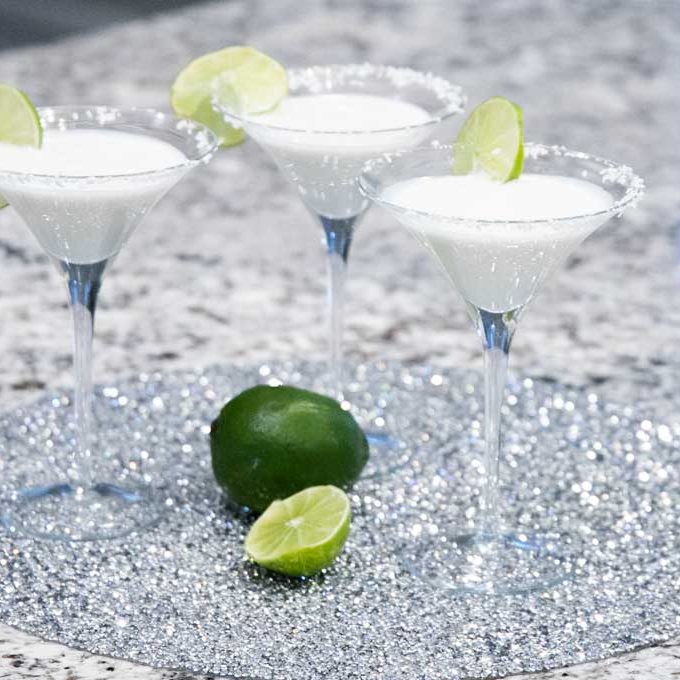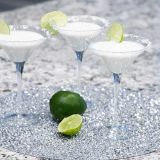 Print
Coconut Lime Martini – Keto Low Carb Recipe
This refreshing keto mocktail is made from three simple ingredients and can easily be made into a cocktail as well with the addition of vodka or rum.
Ingredients
Coconut Lime Mocktail
⅔

cup

coconut milk

¼

cup

lime juice

1

cup

lime sparkling water
Optional Garnish
lime slices

coconut flakes

rum or vodka for cocktail version
Instructions
Add entire can of coconut milk to blender and mix until completely combined. Coconut milk will often congeal and separate into liquid and solid in the can. This step ensures even consistency.

Measure out 2/3 cup coconut milk for the mocktails. Save extra coconut milk for your morning coffee or for another batch of mocktails later.

Blend coconut milk, lime juice and lime sparkling water in a blender until completely combined.

Add ice cubes and shake to chill.

Edge martini glasses with the juice of sliced lime and press glass into a plate of coconut flakes to decorate rim if desired.

Split the mocktail evenly among 4 glasses and enjoy.
Nutrition
Calories:
63
kcal
Carbohydrates:
1
g
Protein:
0
g
Fat:
6
g
Did you make this recipe?
Be sure to tag @healnourishgrow on Instagram to be featured in our stories or our newsletter! We love it when you make our recipes and share with your friends.