November 17, 2022
2022 Black Friday Sales
If you're looking for some of the best 2022 Black Friday sales, you're in the right place! I've been collecting offers from my partners for weeks now and I'm excited to finally be able to share these with you. Some have to be kept super secret until the day arrives, so be sure to bookmark this page and check back on Black Friday to make sure you get the very best deal! However, most of these start early, like RIGHT NOW, so you can take advantage of early shopping with awesome savings.
My partner links always give you a great discount at no additional cost to you. Bookmarking our shop page is a great idea too so you can save on all your favorite products year round.
Rakuten
I've been a member of Rakuten since 1999. Just by using their browser extension and activating savings at places I shop anyway, I've saved over $3000 the last 24 years…it all adds up! It's an easy way to save money and many stores are offering double their usual cash back for the holidays. Some stores offer as much as 15 percent cash back, which can really add up when you're shopping Black Friday sales this year.
BeautyCounter: Clean Skin Care and Makeup 2022 Black Friday Sales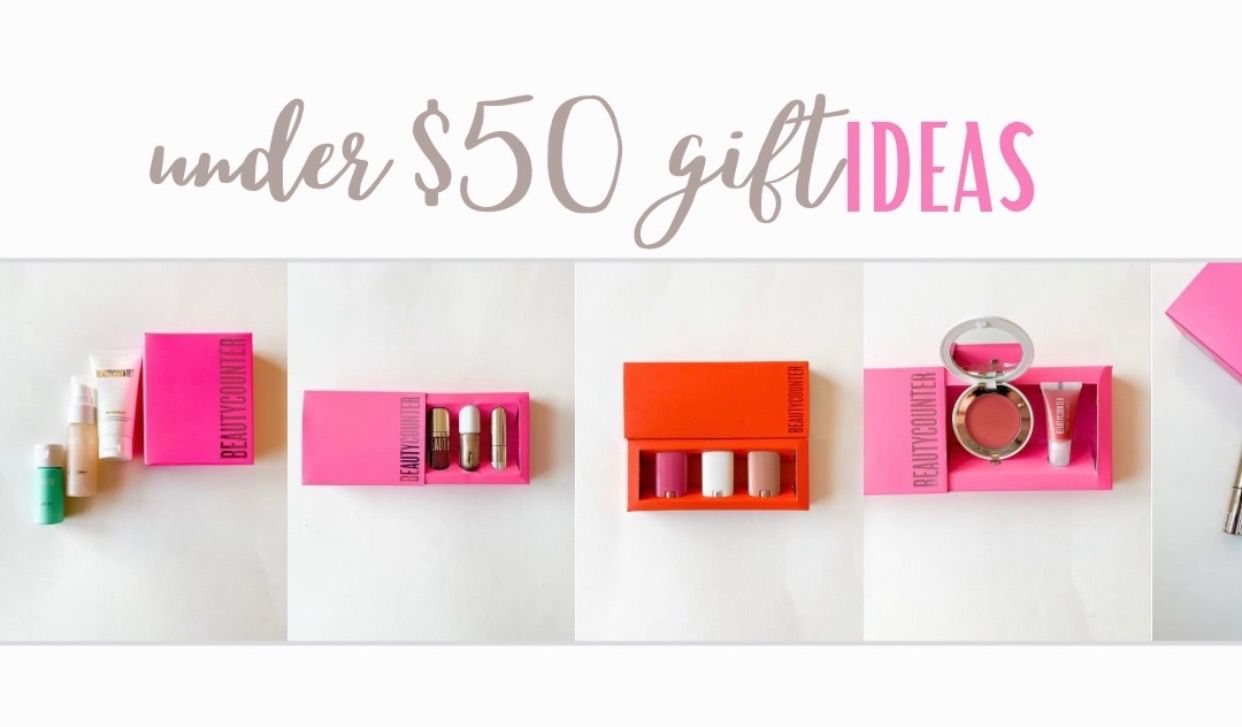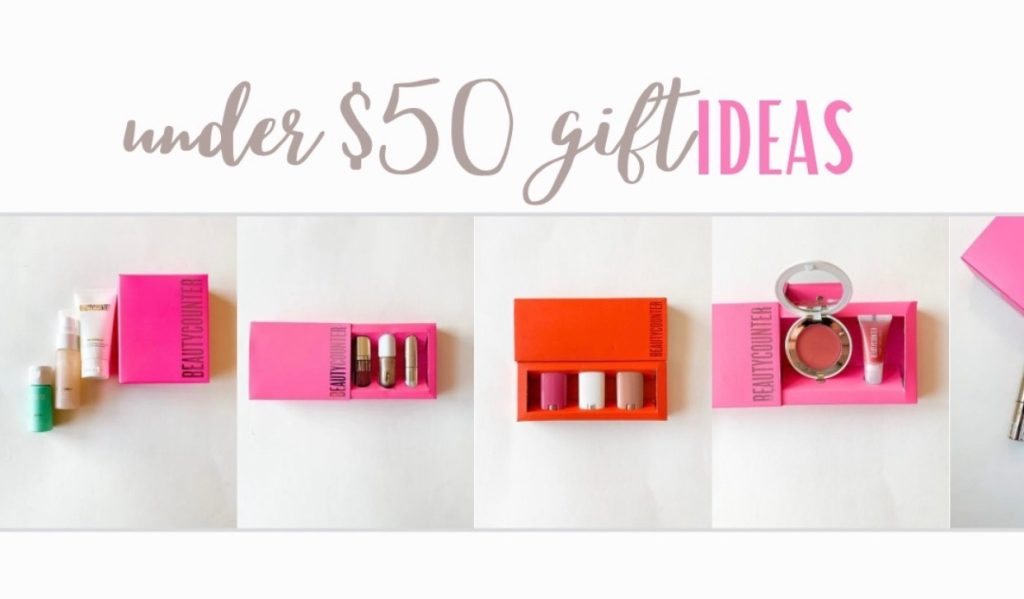 I've been working on cleaning up my skin care and make up for a few years now. There are so many ingredients in US products that have been banned elsewhere and cause hormone and endocrine disruption. Rather than continuing to research every product I'd like to try, I've been switching over all my skin care and makeup to BeautyCounter. Everything they sell is free of 1800 questionable ingredients, responsibly sourced raw ingredients and they're a certified B Corp.
Let me know if you need help picking products, I'm happy to help. For Black Friday, BeautyCounter is offering 20 percent off on the entire site! If you spend $250 or more, they'll up it to 30 percent off and free shipping on all orders over $50. There are plenty of fun gift sets, so do all of your holiday shopping with BeautyCounter and save.
Disclaimer: Links may contain affiliate links, which means we may get paid a commission at no additional cost to you if you purchase through this page. Read our full disclosure here.
Amazon
Of course, everyone loves to shop at Amazon. Lots of our favorites are on sale and we can't wait to share them with you. Go check out our Amazon shop to see what we recommend and stay tuned as we add more Black Friday deals there.
Cronometer
This is one of the best apps for tracking your macros, great if you're working on losing weight in 2023 or even doing a round of the 21 Day Fat Loss Kickstart. Get it for free right now and if you like it, get a great deal on their upgraded version with their 2022 Black Friday Sales.
Primal Kitchen 2022 Black Friday Sales
Primal Kitchen is my favorite source for sauces and condiments when I don't feel like making my own. Primal Kitchen is offering a storewide 25 percent off discount from now through November 24th. Use the code EARLY25 for your discount and you can use HNG10 the rest of the year to save!
Wellnesse Clean Personal Care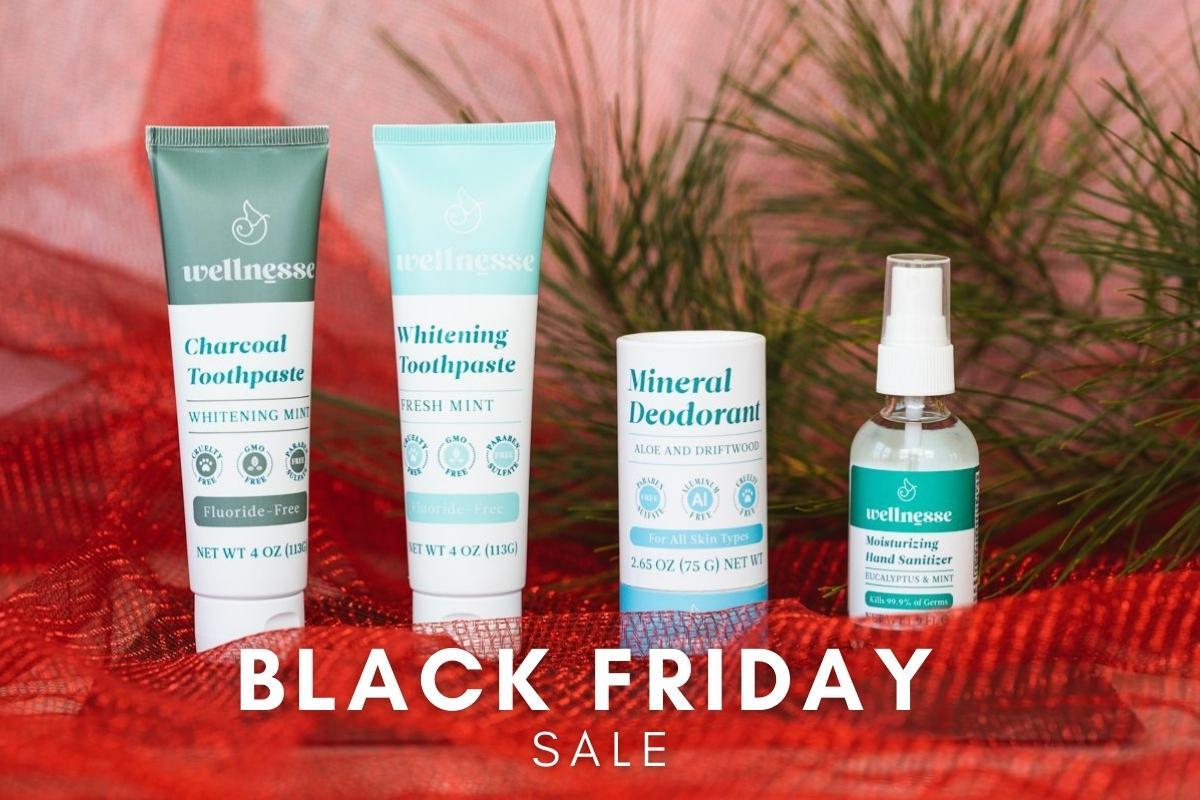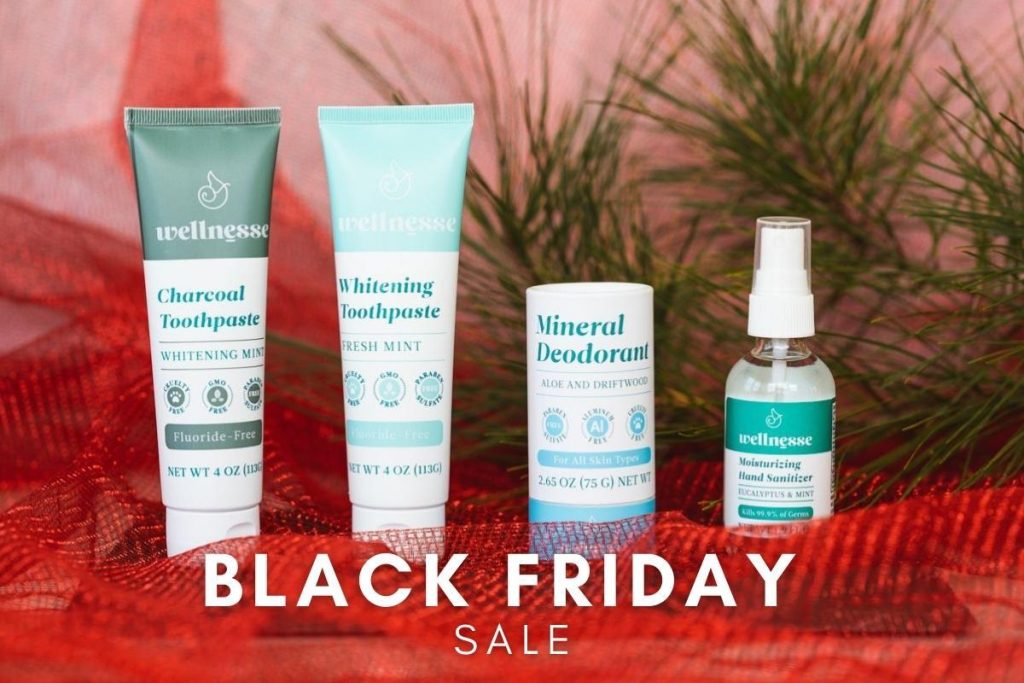 Wellnesse is a B-Certified natural personal care brand dedicated to the highest levels of quality, integrity, and transparency. Initially created in a family kitchen, their gentle formulas don't just cut out the bad stuff (like parabens, sulfates, and GMOs). They also contain some of the most powerful natural ingredients on the market (like hydroxyapatite, activated charcoal, and zinc ricinoleate).
Wellnesse is offering one of the biggest sales of the year with: 20% off any orders of $75+, free shipping if you spend $99+, a 10% lifetime discount on all subscription products, and first-time access to brand new products!
Dry Farm Wines
If you've been around here for a second, you'll know that I'm a huge fan of Dry Farm wines. You can get an extra bottle of this sugar free wine for just a penny and they have special collections just for the holidays. If you want to learn more about them and why drinking natural wine is a lot better for you, go check out my full review.
Sleep.me 2022 Black Friday Sales
This product has been such a life saver for me! Whether you're a hot or cold sleeper (go here for our best sleep tips), adding this pad to your existing mattress creates the perfect, adjustable environment for sleep. For Black Friday, you can get 25 percent off the entire store and you can always use HEALNOURISHGROW at checkout for savings any time of year.
Pruvit 2022 Black Friday Sales
I've been using their products for over 3 years for appetite suppression, clean energy and focus and fat loss. You can always save 22 percent with smartship but Black Friday is always includes our best sales of the year with up to 30 percent off. If you want to learn more about how to use these products you can read my full review, or just email me and I'm happy to help you pick the products that will support your healthy lifestyle. Anyone can use these, not just ketoers 🙂
Bon Charge (Formerly BluBlox)
Bon Charge creates science backed wellness products like blue light blocking glasses, red light and cold therapy products and EMF blockers. For Black Friday they're offering 25 percent off the entire store.
Meat Boxes: 2022 Black Friday Sales
You know I love my meat and always prioritize protein! To that end, I partner with several meat box companies and use them all myself. I like them all for different reasons and there are a variety of ways to order so you always get the best deal based on the type and quantity of meat you're looking for. Of all of the 2022 Black Friday Sales, these my be my favorite.
Crowd Cow
Crowd Cow is known for unusual and hard to find luxury meat. For Black Friday 2022 they're offering a free gift when you spend $175 or more. This is a great place to find a unique gift for the person who has it all…I practically guarantee they've never tried A5 Japanese Wagyu.
Wild Pastures
Wild Pastures is the brain child of Paleo Valley. This new offering has 100 percent of their meat raised on pasture by family farmers in the USA using regenerative farming practices. The result is healthier meat that is better for the planet. Until the 23rd, you can get 20 percent off FOR LIFE and a $15 bonus. Generally, this one has been less expensive than other meat boxes, especially when you lock in this offer.
Butcher Box
Butcher Box is another of my favorites for grass fed beef and wild caught seafood. Right now, you can get free ground beef for life. The offer changes often, but you always get amazing savings with my link. When you see one you like, it's best to just hop on it to lock in lifelong savings.
US Wellness Meats
If you're looking for organs, grass fed beef and natural fats like tallow and lard, US Wellness meats is where you need to be! You'll always lock in some good savings with this link, but be sure to visit their sale page right now for some extra Black Friday goodies.
Good Chop
Good Chop is another meat and seafood box option. While they aren't grass-fed, some people do prefer their prime meat options and they are hormone and antibiotic free, using only US meat. Get $100 off for Black Friday with this link.
Joy Organics
Joy Organics sells organic CBD and THC products. They launched its Delta 9 THC Gummies in May 2022, expanding it's full spectrum THC product line. All products are made with clean ingredients that are organic whenever possible. All batches are tested for potency, heavy metals, and pesticides. Their sleep gummies are amazing and contain 25mg of full-spectrum CBD, 3mg of CBN, 3mg of melatonin and 1mg of THC. You can always get 20 percent off with code HNG20 at checkout, but until November 29, 2022 use HNGBF to score 30 percent off of your order!
In case you're wondering yes…I test any product that I choose to promote before recommending! I've tried both the THC and CBD product and can attest that they do what they say they do. The CBD has been very useful for sleep and the THC is well, extremely pleasant and great for anxiety.
Perfect Keto
I love Perfect Keto for its commitment to clean ingredients. They have some great bars and snacks, my favorite is their Nola bar which reminds me of a rice crispy treat. You can always save 15 percent with code HNG at checkout, but be sure to take advantage of this amazing Black Friday Deal!
Up to 50% off everything + FREE shipping (no minimum)
6+ items – 50% off
5 items – 40% off
3-4 items – 30% off
2 items – 20% off
1 item – 15% off
PLUS rotating free gift options + daily bonus deals
Purity Coffee
This is some of the best coffee and it's on sale for Black Friday. It's organic and third-party tested for contaminants. From the 15th to the 28th, get 20 percent off and free shipping with my link and the code THANKFUL. Any other time use HNG10 to get a great discount!
Self Decode 2022 Black Friday Sales
I bought a lifetime membership at Self Decode to get health insights. I was so impressed with the product that I even interviewed their CEO on the podcast. They have some amazing deals for Black Friday starting on November 21 through the 3oth.
40% off the Health Insights Plan with your own DNA File: $99 $59
40% off the DNA Kit + Heath Insights Plan: $199 $119
Save $100 On Premium Insights: $499 $399
40% off Gifting the DNA Kit + 1-year Health Insights Plan: $199 $119
Tinggly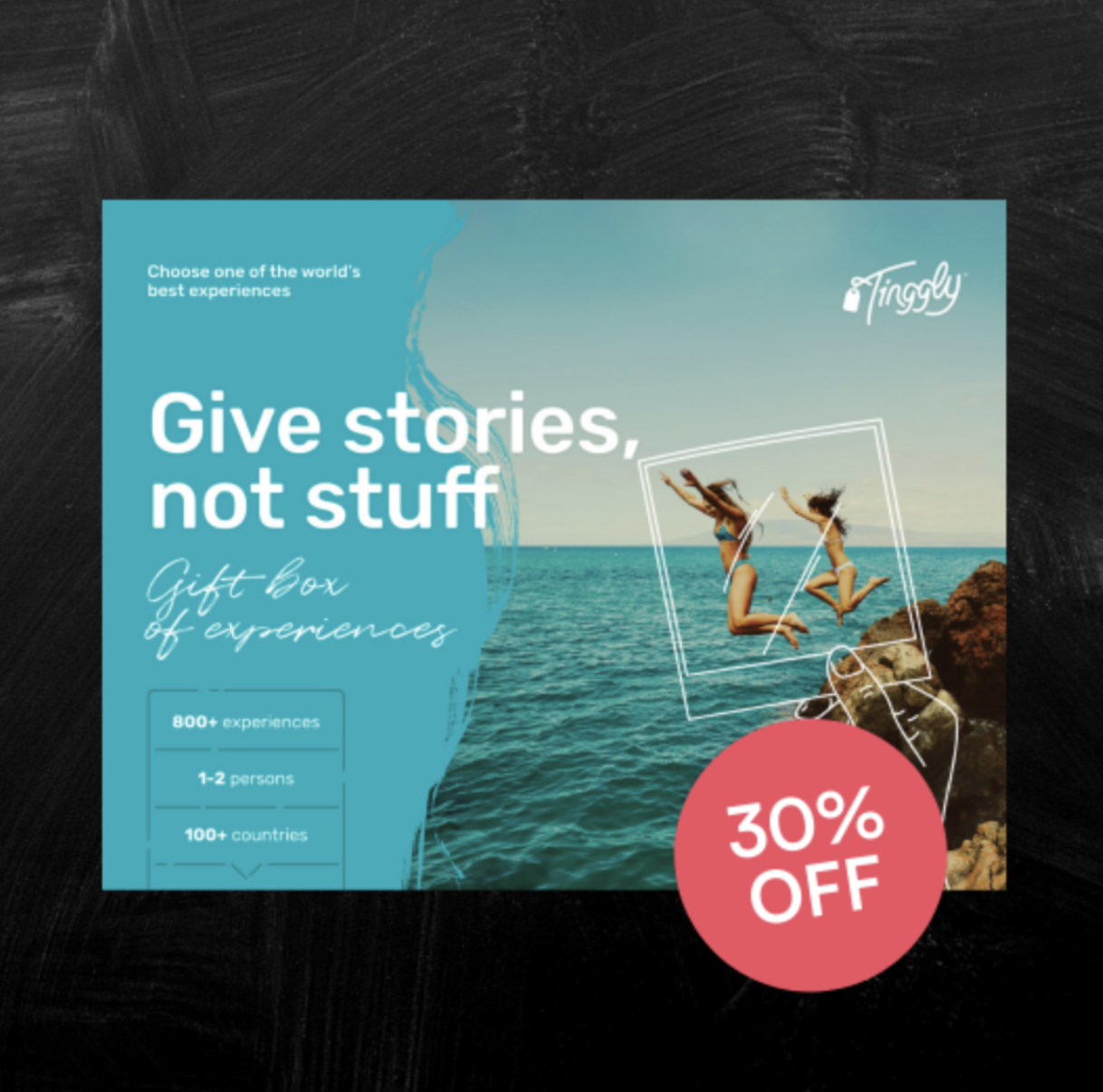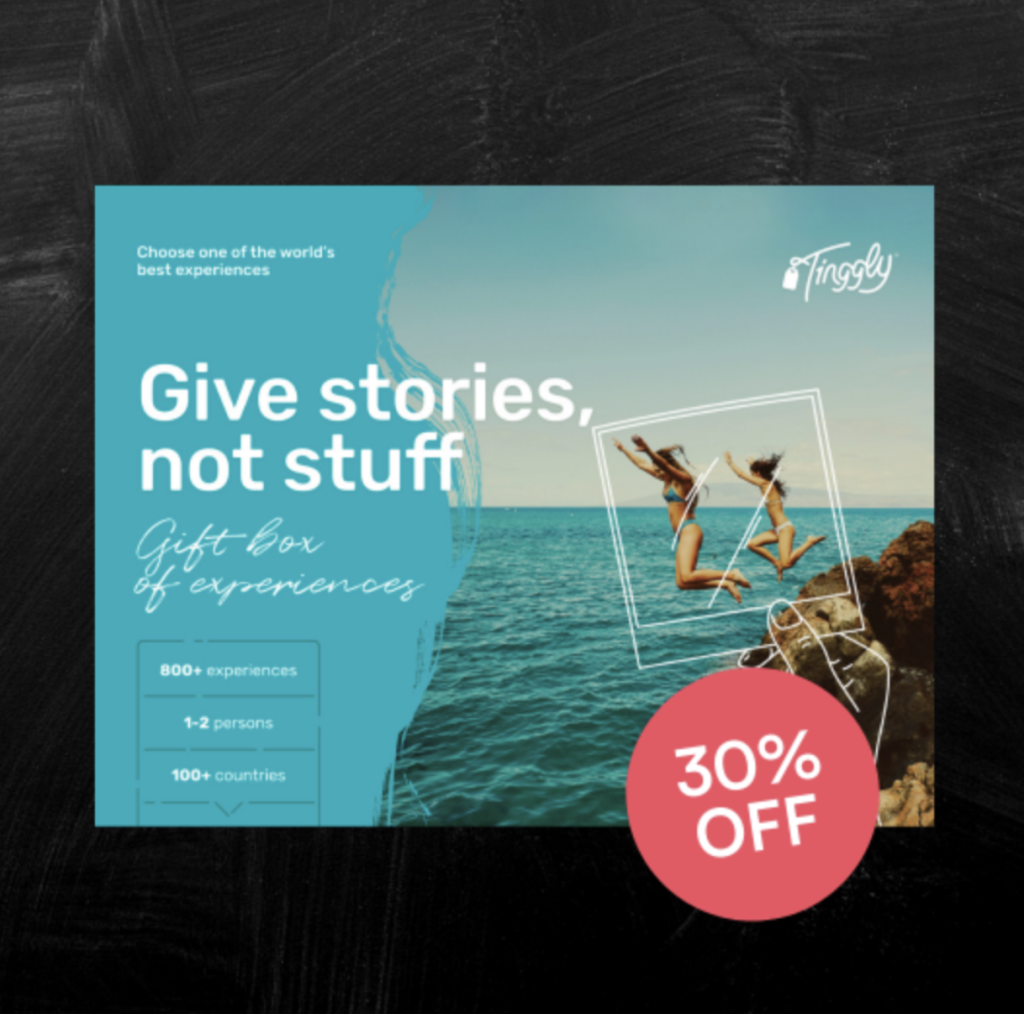 Gifts don't just have to be material items. Instead, give the gift of a once in a lifetime experience! Book any experience on Tinggly with a 30 percent off discount from November 24-28th. From pre-planned honeymoons to exciting 1-2 person trips across Europe, Tinggly is here to provide the perfect trip.
SuperMush
Get 25 percent off the whole site with this link and the code BFCM. Their products involve functional mushroom mouth sprays, meant to energize and support the immune system and you can even take advantage of their bundle packages to try multiple flavors.
Truly Free 2022 Black Friday Sales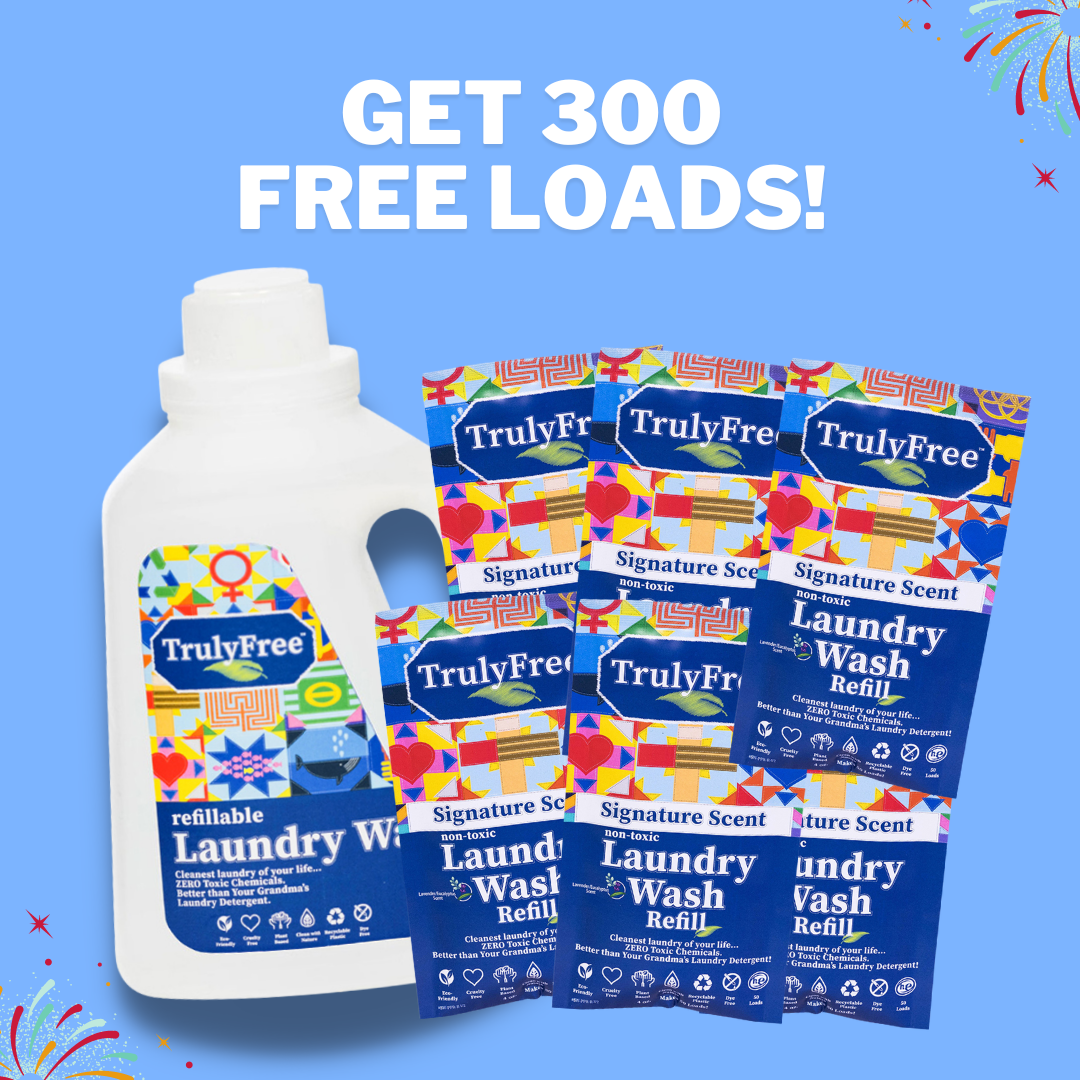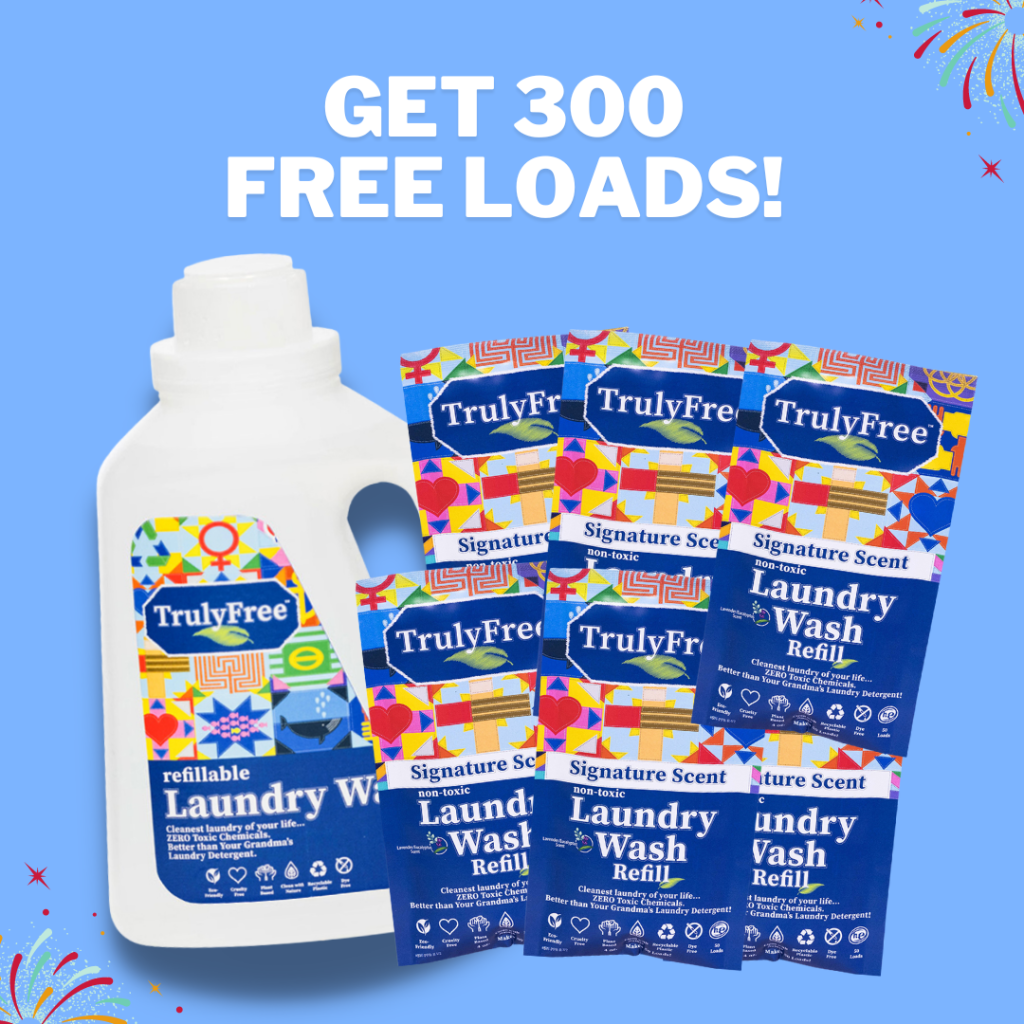 I've been using Truly Free laundry products and kitchen soap for about a year now. I love that it's toxin free and good for the environment too. With their pre Black Friday sale you can get 300 loads for FREE with your purchase.
Salty Lama
This brand is also focused on laundry. I just started using it and it's another great, good for you product that's also good for the environment. It's laundry STRIPS…how cool is that?
Their ultra-concentrated laundry strips are mess-FREE, plastic-FREE, cruelty-FREE and toxin-FREE, for a limited time, buy one get one FREE! If you're in a small space or traveling like we have been with the Vagabond Tour, they're especially handy.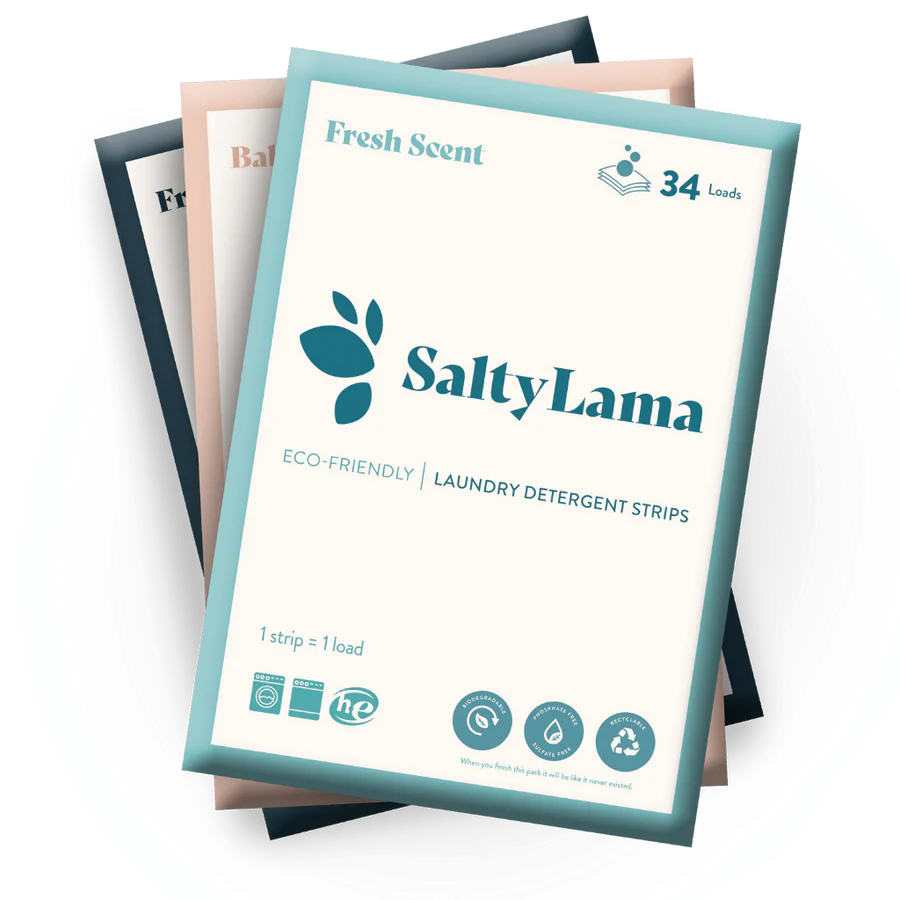 You can always get 10% off with HEALNOURISHGROW at checkout but until the 23rd use my link and the code FREEBOGO to get an even better deal.
Grosche
I like Grosche for their commitment to providing clean water to underprivileged areas. They make water bottles, specialty coffee makers and teaware. Get 30 percent off the whole site November 21 to December 5th.
Expedia and VRBO 2022 Black Friday Sales
I've been using VRBO and Expedia while on the Vagabond Tour, and they've got plenty of deals going for Black Friday. Get up to 30 percent off of your booking starting on November 21. If you need ideas about where to go, be sure to check out my travel section or just comment below and ask me. I've been lucky enough to travel much of the world for my previous work and fun, so I have plenty opinions about where to visit. European snowboard destinations are my favorite!
Holy Hydrogen
The benefits of hydrogen are pretty amazing! If you want to learn more about using hydrogen to heal, go check out my interview with Greg. In the meantime use, order on Black Friday through Cyber Monday and code HNG100 at checkout. It will be stacked with their biggest discount of the year to save you a total of $300!
ConvertKit
If you need a great email program, this is the one I've been using for years. You can always get a free account with my link, but if you really want a great deal, ConvertKit's Black Friday sale is only available from November 21st through November 28th…you'll get 30 percent off their premium Creator Plan, which usually goes for $199 per month.
OptIn Monster
OptinMonster is gearing up for their biggest sale of the year! This sale starts on November 21st and ends on December 2nd. Enter for a chance to win a MacBook Air and stay tuned to learn how you can save loads of money on one of their plans.
2022 Black Friday Sales at Tailwind
Tailwind is how I've been scheduling my social media posts for years now! They're offering 50% off annual plans starting November 14th and ending November 28th. If you're not ready for the paid version or just want to check it out first, you can also use my link to create a free account. Plus, they've just added a ghost writing feature to make crafting your descriptions easier.