Excessive amounts of omega-6 polyunsaturated fatty acids (PUFA) and a very high omega-6/omega-3 ratio, as is found in today's Western diets, promote the pathogenesis of many diseases, including cardiovascular disease, cancer, and inflammatory and autoimmune diseases, whereas increased levels of omega-3 PUFA (a low omega-6/omega-3 ratio) exert suppressive effects. In the secondary prevention of cardiovascular disease, a ratio of 4/1 was associated with a 70% decrease in total mortality.
It's unfortunate, but most store-bought condiments tend to use Omega 6 oils. Because of all the government subsidies, they're cheaper than healthier oils.
If you'd like to make your own mayo, it's pretty easy. Check out our recipe for Creamy Keto Blue Cheese Dressing to learn how to make mayo from scratch.
Disclaimer: Links below may contain affiliate links, which means we may get paid a commission at no additional cost to you if you purchase through this page. Read our full disclosure here.
What if I Don't Have Time To Make Keto Mayo From Scratch?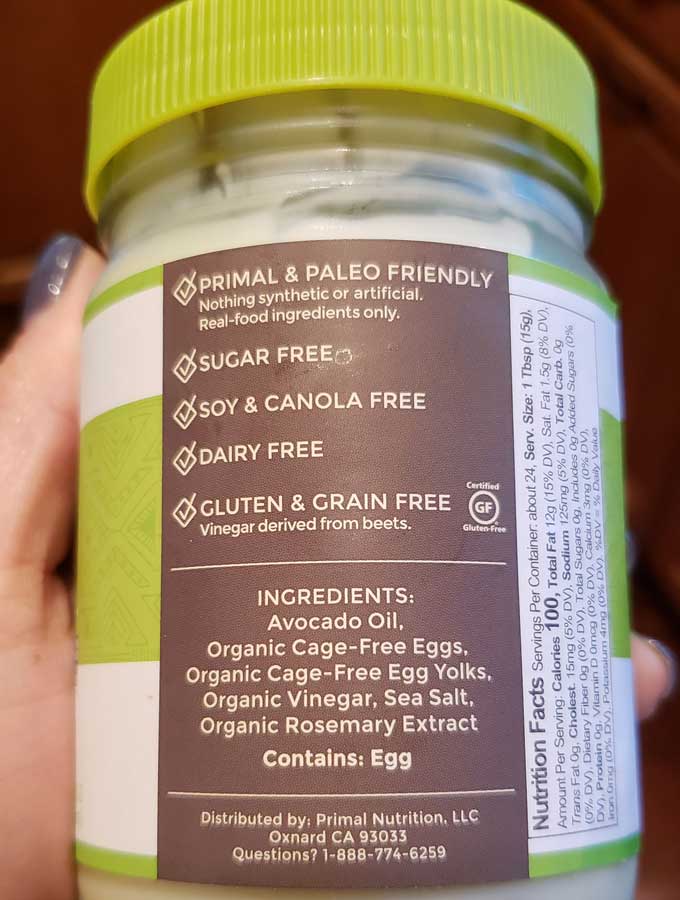 Fortunately, there are now a few good choices for healthy mayonnaise. My favorite is Primal Kitchen Mayonnaise with avocado oil and it's the one I use most often for my keto chicken salad. I usually get it from Amazon, but you can also find in a lot of Kroger and Whole Foods stores. I like it because it tastes great and is made with healthy avocado oil.
You can easily pronounce all of the ingredients and it is sugar, gluten and soy free! Right now Primal Kitchen has a promotion for a thousand island dressing when you create a bundle. You can also get 10 percent off of your order by using our discount code, HNG10.