February 2, 2023
Valentine Day Gift for Wife or Husband
If you're looking for a great idea for a Valentine Day gift for your wife or husband, you're not alone! Every year it's a challenge to figure out what might make a good gift. Of course, Valentine's Day is meant to be romantic! However, if you have a spouse that enjoys practical gifts, it can make figuring out what to get much easier. Because Heal Nourish Grow is all about health and wellness, I'm going to focus on practical gifts that are healthy as well! You'll still want to bring the romance too, but these gifts can act as an adjunct.
The Ooler Sleep System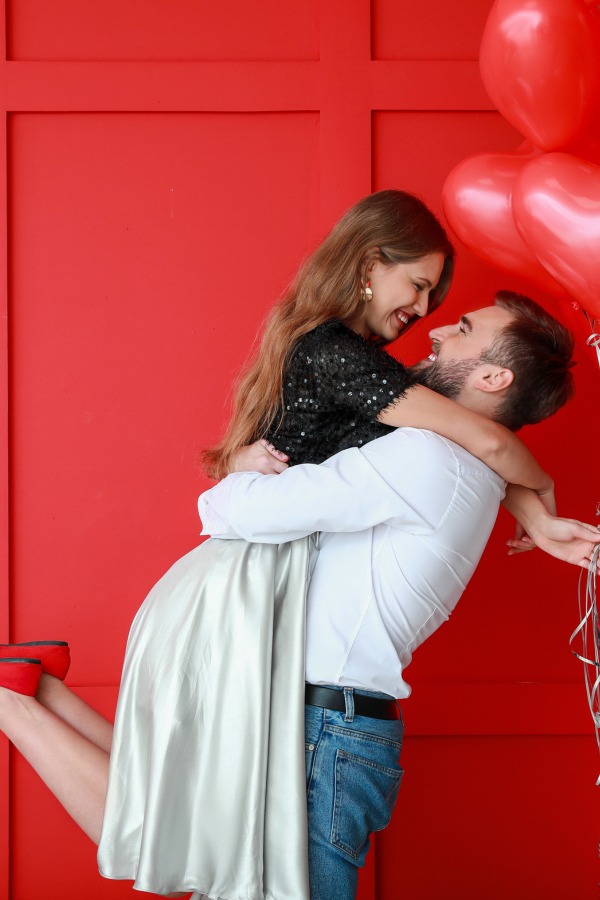 This is one of the best investments I ever made. If I would have received it as a gift, I might have thought it a little odd. However, after using it, I would call it the best gift ever if my husband had given it to me. While it also acts as a bed heater, it's particularly great for hot sleepers and perimenopausal or menopausal women.
Since it can help whether you're hot or cold, it's basically great for everyone! Plus, each side of the bed can be controlled separately so it's a win for those couples with one hot sleeper and one cold. No more arguing about the bedroom temperature. Use code HealNourishGrow at checkout for an amazing discount!
Disclaimer: Links may contain affiliate links, which means we may get paid a commission at no additional cost to you if you purchase through this page. Read our full disclosure here.
Choc Zero
Chocolate is such a classic Valentine's Day gift. You're going to get bonus points with this one because not only is this chocolate delicious, it's sugar-free too! They have some great valentine day gift for wife options, but their "everyday" chocolate makes a great gift too. Use code HealNourishGrow at checkout to save.
Valentine Day Gift for Wife: Dry Farm Wines
If you've been here before, you'll know that Dry Farm Wines is one of my favorite gift ideas. Sugar-free wine may sound a bit strange, but I've been drinking it for years and can attest that it's absolutely delicious while being a much healthier choice. You can read my full review of their wine here and learn more about why it's better for you. Use my link to get an extra bottle for just a penny!
Carepod Humidifier
Again, you may think this is a strange idea for a gift, but it's actually amazing. I'm loving this new humidifier! My sinuses have been so dry since moving to Utah and I'm long overdue to find a good one.
In addition to making your sinuses more comfortable, humidifiers can reduce the spread of germs since viruses survive better in dry conditions, prevent dry skin, relieve allergy/asthma symptoms, loosen congestion, and reduce snoring.
I like this Carepod humidifier for its sleek design and the ability to easily sterilize the stainless steel water container by boiling it. no more gross and harmful humidifier mold!
They've got it on sale for Valentine's day starting on February 3rd and you can get extra money with my code HealNourishGrow at checkout.
iRobot
This is another valentine day gift for wife or spouse that comes under the categories of both pricey and practical. However, after having the iRobot for several years, I can confirm that it's absolutely worth it! Having the robot do the work of vacuuming for you AND emptying itself is invaluable. It has saved me so much time and energy, and over time it's less expensive than having someone help you clean.
Give the Gift of Meat?
Meat is another fantastic gift! Who doesn't want to save money and get healthier at the same time? I've been loving my meat boxes from Wild Pastures and they have a special surf and turf offer for Valentine's Day. Plus you can use my link to get 20 percent off for life plus $15 off your first box. They're less expensive than other meat boxes and are great quality grass-fed meat.
For more Valentine's Day gift ideas and discounts, be sure to visit our shop page! We also have an awesome cheesecake recipe if you're making your sweetie a special meal for Valentine's Day.