June 3, 2022
Keto Simple Syrup – Low Carb Recipe for Keto Cocktails
Keto simple syrup is a key component in keto cocktails. Fortunately making this recipe is just like the name, simple! Having this classic cocktail ingredient on hand will allow you to mix up keto drinks whenever your heart desires. This keto simple syrup is great for keto mocktails too…no need to add alcohol if you don't want to.
Many alcohols are naturally zero carb. The issue begins when you start adding mixers, flavorings or syrups to your cocktails. There are many ways to still enjoy an adult beverage. Quite often I'll use my ketones as an easy, sugar free drink mixer. There are lots of great flavors to choose from and plenty of seasonal flavors that come and go. Just add vodka for a quick keto cocktail.
Even though a lot of spirits are zero carb, none are zero calorie. If you'd like to make delicious keto drinks with ZERO calories too, be sure to check out Ritual Zero Proof. I've been using them since 2020 and they're the closest to the real thing I've found. In addition to being nonalcoholic, they're also zero calorie and carbs. Only their rum has a little bit of sugar in it, but not enough to throw you out of ketosis. The rest are absolutely guilt free but still with tons of flavor.
However, there are times when you'd just like a classic mixed from scratch cocktail and made sugar free. That's where having keto simple syrup on hand is really a life saver.
One of the best no calorie mixers you can use for zero sugar cocktails is flavored sparkling water. They come in so many flavors and if you need to add a little sweetness to your cocktail, you can just add s splash of your keto simple syrup. Sugar free sodas are another popular mixer choice but you may want to check the sweetener they use. The best are allulose, monk fruit, stevia, xylitol and erythritol. Some oher no calorie sweeteners can raise blood sugar as much as real sugar.
If you're looking for keto cocktail recipes, be sure to download our Five Classic Cocktails Made Keto guide and check out the other keto cocktails on Heal Nourish Grow.
Disclaimer: Links may contain affiliate links, which means we may get paid a commission at no additional cost to you if you purchase through this page. Read our full disclosure here.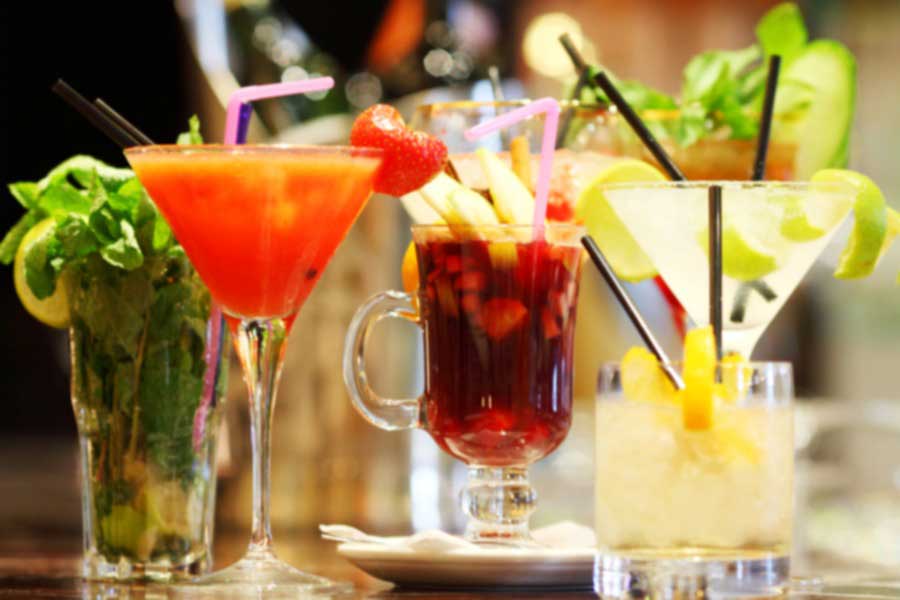 How to Make Keto Simple Syrup
Fortunately, making keto simple syrup is ridiculously easy. At its most basic, it's just sweetener dissolved in water. However, there are a couple of other ingredients to consider. Adding a splash of vodka to your keto simple syrup acts as a preservative.
According to Camper English of Alcademics, the shelf life of simple syrup is affected by the the ratio of sugar to water, or by adding vodka. He found that the traditional 1:1 ratio of sugar to water stays good for a month in the refrigerator. Add a tablespoon of vodka and you're up to three months.
For even more longevity, try a rich version of keto simple syrup. All this means is that you use a 2:1 ratio instead with twice the amount of sweetener. The rich version lated six months in the refrigerator while adding a tablespoon of vodka made it last more than six months.
While these tests were performed with table sugar, it should hold true for all keto sweeteners.
The other consideration is the thickness of the mixture. If you prefer a more viscous version of keto simple syrup, you may choose to add a tiny pinch of xanthan gum to your mixture. For this recipe, a pinch of xanthan gum would be less than 1/8 teaspoon.
How to Make Simple Syrup With Monk Fruit
This is a very common question and fortunately, it's very easy. This easy recipe for simple syrup can be made with monk fruit, allulose, erythritol or a combination. Just follow the directions for the amount of sweetener listed below.
When you use keto simple syrup in a recipe, start with half the amount called for and add more if you'd like a sweeter taste.
faq
Can You Make Simple Syrup With Monk Fruit?
The simple answer to whether you can make simple syrup with monk fruit is a resounding yes. Monk fruit sweetener makes an excellent simple syrup and you can use this recipe to make it.
Simple Syrup Recipe
And now the moment you've been waiting for, the keto simple syrup recipe! Having this on hand is sure to up your cocktail game.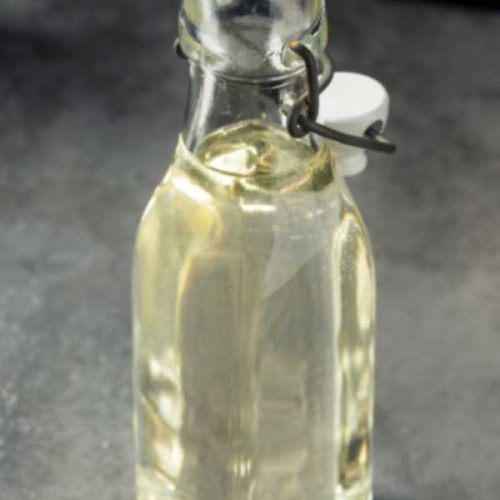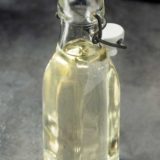 Print
Keto Simple Syrup – Low Carb Recipe for Keto Cocktails
Having keto simple syrup on hand is great for keto cocktails, but you'll find plenty of other uses for this liquid sweetener too.
Ingredients
1

cup

water

1

cup

allulose,

or monk fruit or erythritol

pinch

xanthan gum,

optional

splash

vodka

,

optional
Instructions
In medium saucepan, bring water to a boil.

Take the water off the heat and add the allulose, stirring to dissolve and add xanthan gum, if using.

Allow the mixture to cool for about 30 minutes then add a splash of vodka if using and stir.

Transfer mixture to a mason jar or storage container with an airtight lid and spout, swing top glass containers are perfect for this.
Nutrition
Serving:
1
teaspoon
Calories:
0
kcal
Net Carbohydrates:
0
g
Did you make this recipe?
Be sure to tag @healnourishgrow on Instagram to be featured in our stories or our newsletter! We love it when you make our recipes and share with your friends.