November 6, 2018
McColgan's Spicy Dry Rub – Keto Low Carb Recipe
Looking for a spicy keto dry rub that goes with all kinds of meat? Your search is over. This one has been tested on salmon, chicken wings, cod, pork tenderloin and ribs. All. Delicious. This rub is spicy, but won't totally light you on fire. And of course, because we're keto over here this rub has no sugar!
The Search for a Sugar-Free Keto Dry Rub
Sugar-free rub has been difficult for me to find in the local grocery in the midwest. Just about all the meat dry rub labels I checked in Kroger had sugar on them somewhere and often close to the beginning which means a significant amount of it. There were also several that included other forms of sugar such as corn syrup and brown sugar. Some contained MSG.
None of these common dry rub ingredients are keto friendly or even healthy. You can read more about sugar in disguise here and download our handy list of sugar names here. There are well over 50 names for sugar commonly found on ingredient lists, so it can be hard to keep track!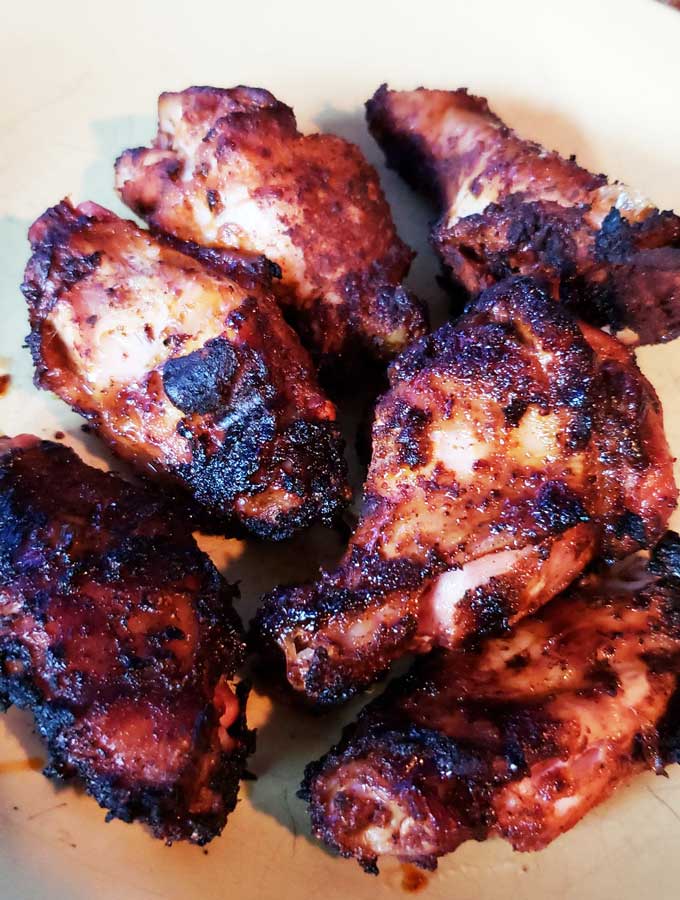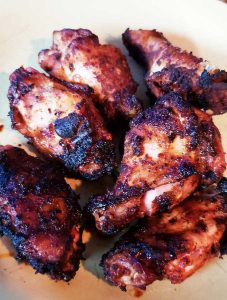 Quick and Easy Spicy Keto Dry Rub
This recipe is so easy, there is really no need to buy a prepared dry rub! In just about five short minutes you can have a spicy keto dry rub that is versatile and makes a huge batch. Most of the measurements are already taken care of for you since you can easily buy two-ounce spice jars. This recipe is enough 12 or more full racks of ribs. It lasts even longer if you're using it on smaller cuts of meat.
Spicy Keto Dry Rub Uses and Recipe Ideas
Spicy keto dry rub on cod was one of the first ways I tested this recipe. Cod is mild so I knew I'd be able to taste just the spices to see if I'd gotten the blend right.
After testing the rub on cod, I moved on to smoked ribs. Using the spicy dry rub on smoked ribs was a better test. Since the flavor of the meat and the smoke is much stronger than cod, it was important to see if the flavor of the rub would still hold up. It passed with flying colors! I even got a "these are the best ribs I've ever eaten" from my neighbor.
Since then, I've used this on salmon, pork tenderloin, chicken wings (amazing) and chicken thighs.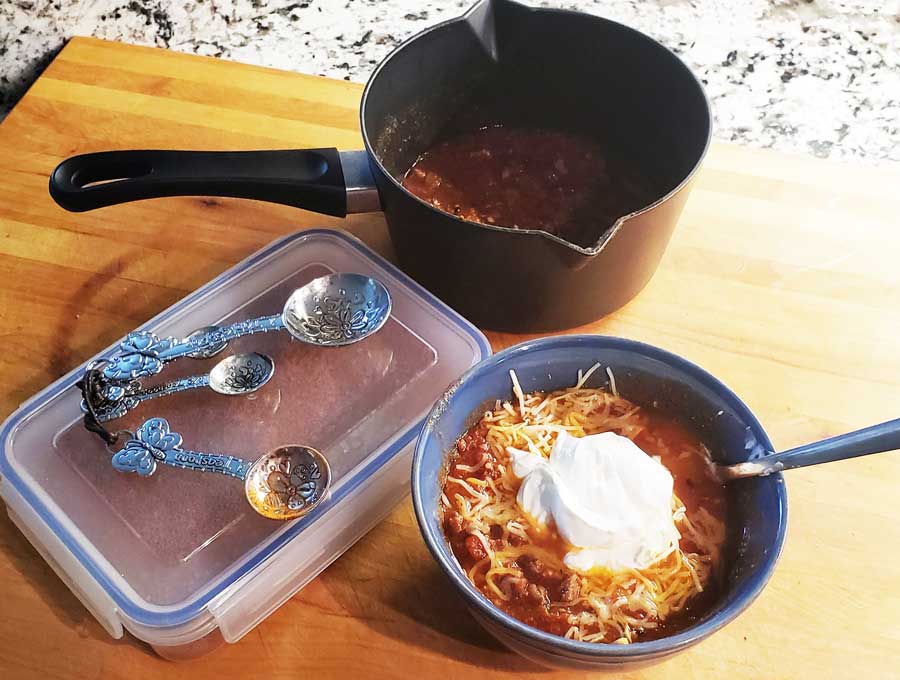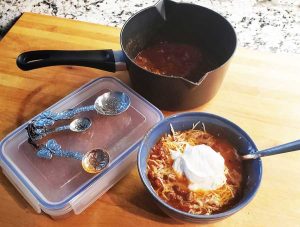 Another way to use this spicy keto dry rub is in any recipe where you're looking to add some spice. For example, this rub has an awesome flavor combination for our Triple Meat Keto Carnivore Chili. I purposely kept the spice level in the chili recipe pretty minimal so it would appeal to a wider audience. After all, it's easy to add more spice, but you can't take it out once it's in!
Today I added two teaspoons of the spicy keto dry rub to my chili. What a taste sensation…definitely spiced it up and added a nice smokiness as well.
Disclaimer: Links below may contain affiliate links, which means we may get paid a commission at no additional cost to you if you purchase through this page. Read our full disclosure here.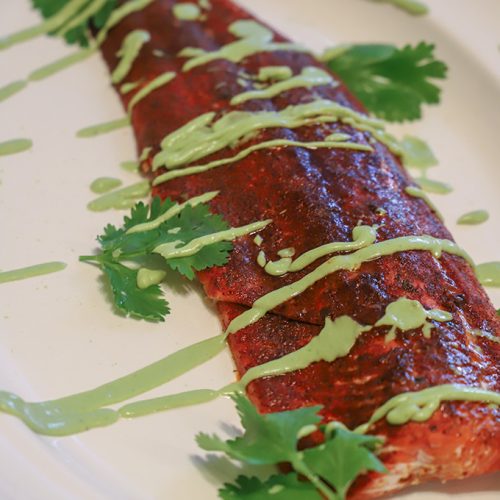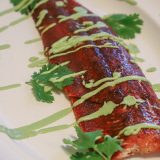 Print
McColgan's Spicy Keto Dry Rub
Looking for a delicious sugar-free, keto dry rub for your meats? This easy recipe has a delicious flavor and nothing that will wreck your keto efforts.
Ingredients
4

ounces

smoked paprika

2

ounces

garlic powder

2

ounces

onion powder

2

ounces

chili powder

2

ounces

black pepper

2

ounces

ground mustard

2

ounces

celery salt

1.5

ounces

ground red pepper
Instructions
Pour all of the spices into a large bowl.

Mix well using a whisk until spices are evenly combined.

Store in an airtight container.
Notes
This large batch of dry rub makes enough for about 12 racks of ribs. Unlike many dry rubs, there is no sugar added. For each rack of ribs, this recipe adds about 8 net carbs, which works out to about 2 net carbs per serving.
Nutrition
Calories:
29
kcal
Carbohydrates:
5
g
Protein:
1
g
Fat:
1
g
Fiber:
2
g
Did you make this recipe?
Be sure to tag @healnourishgrow on Instagram to be featured in our stories or our newsletter! We love it when you make our recipes and share with your friends.