June 26, 2018
Chewy Keto Double Chocolate Chip Cookies – Low Carb
Apparently, the third time is the charm because that's how long it took to get these Chewy Keto Double Chocolate Chip Cookies right. The preferred result was for somewhat soft keto cookies with just the right texture and sweetness to satisfy the occasional dessert craving.
Chocolate is always great in a dessert, so double chocolate makes it twice as nice. The fact reasonable options can be produced that are low carb and sugar-free is a necessity while following a keto way of eating. You may not need dessert often, but when you do, double chocolate anything is an awesome choice!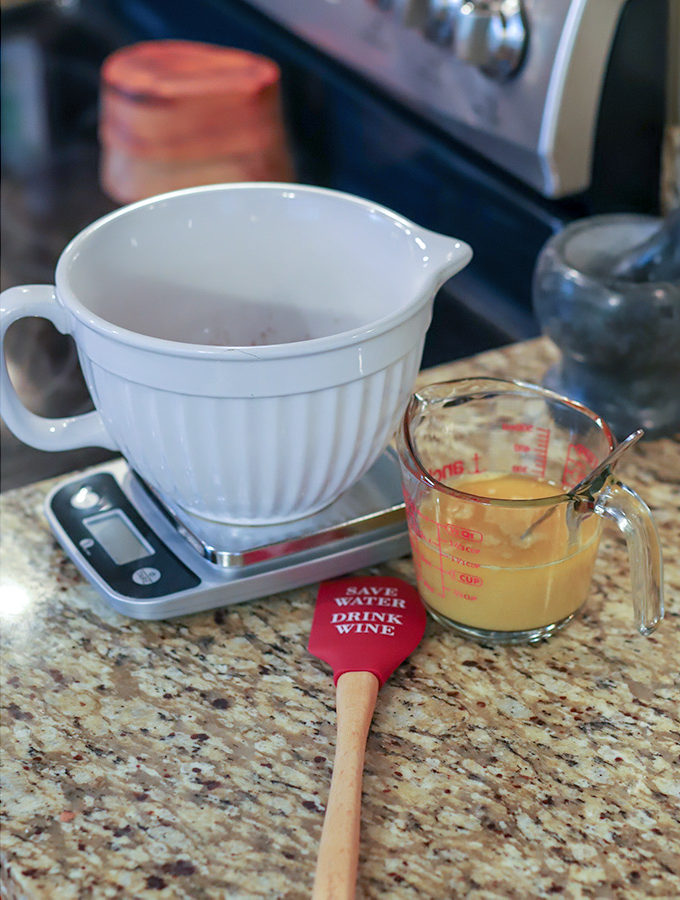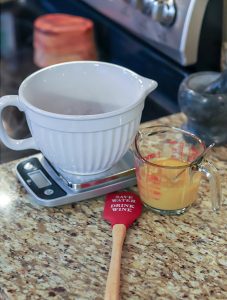 Testing the Keto Double Chocolate Chip Cookies
Disclaimer: Links below may contain affiliate links, which means we may get paid a commission at no additional cost to you if you purchase through this page. Read our full disclosure here.
The first two test batches only used one egg and xanthan gum in an attempt to get the chewy texture. They weren't bad (there were certainly plenty eaten) but the texture was off. They tasted too dry and the texture was a bit crumbly. So in going back to the drawing board, I remembered recently reading about someone having success using gelatin in keto cookies.
This final round of Chewy Keto Double Chocolate Chip Cookies contained two eggs and also two teaspoons of gelatin. The resulting dough seemed just a little too moist, so one teaspoon of coconut flour was added. These changes were key as the resulting cookies were moist with a slight crunch on the outside yet soft and chewy inside.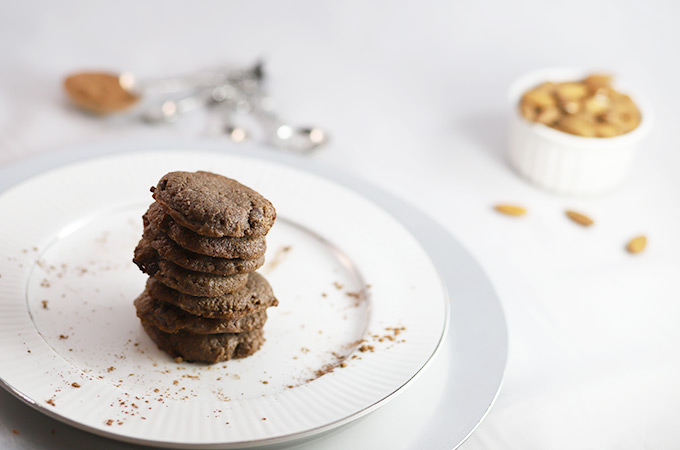 I also got to test out my new kitchen scale that measures to the gram for much more accurate baking and consistent results. Over the years I've had a few different ones but they always seem to measure less accurately over time. Hopefully, this one will last a while.
Keto Baking Tips
Be sure to check out our tips for Keto Baking and flours! While it may be more challenging than traditional baking, there are a few simple tips that will help your keto baking adventures turn out better.
Chewy Keto Double Chocolate Chip Cookie Recipe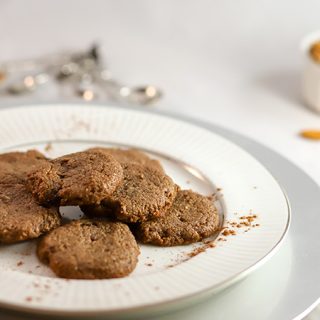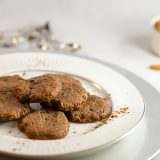 Print
Keto Chewy Double Chocolate Chip Cookies
These Keto Chewy Double Chocolate Chip Cookies really hit the spot when you need a little something for dessert. Personally, I always go for the chocolate first!
Instructions
Preheat the oven to 350 convection or 365 conventional.

Line a cookie sheet with parchment or silicone. Alternatively, lightly spray with cooking oil.

In a small pan, melt the butter and coconut oil together on very low heat. Once butter and oil are melted add the vanilla.

Beat two eggs in a separate bowl and add to the butter mixture.

In a large bowl, mix together all the in dry ingredients.

Add wet ingredients to the dry and stir until well mixed. Add the chocolate chips.

Scoop cookies on to the baking sheet using a one tablespoon cookie scoop or a tablespoon measured.

Use the back of a spatula or your fingers to press cookies flat until they're about a quarter inch thick and 2.5 inches in diameter.




Bake for 10 to 12 minutes or until edges just start to brown.

Cool on the sheet for 30 seconds then remove to cooling rack or plate.
Notes
Subtracting the carbohydrates being counted by the nutrition app from the sugar alcohols, these cookies turn out to be about 1 net carb each. As always, the carb count will vary based on what brand almond flour used and which type of artificial sweetener.
Nutrition
Serving:
1
cookie
Calories:
107
kcal
Carbohydrates:
6
g
Protein:
2
g
Fat:
10
g
Fiber:
1
g
Did you make this recipe?
Be sure to tag @healnourishgrow on Instagram to be featured in our stories or our newsletter! We love it when you make our recipes and share with your friends.