Keto Thanksgiving Recipes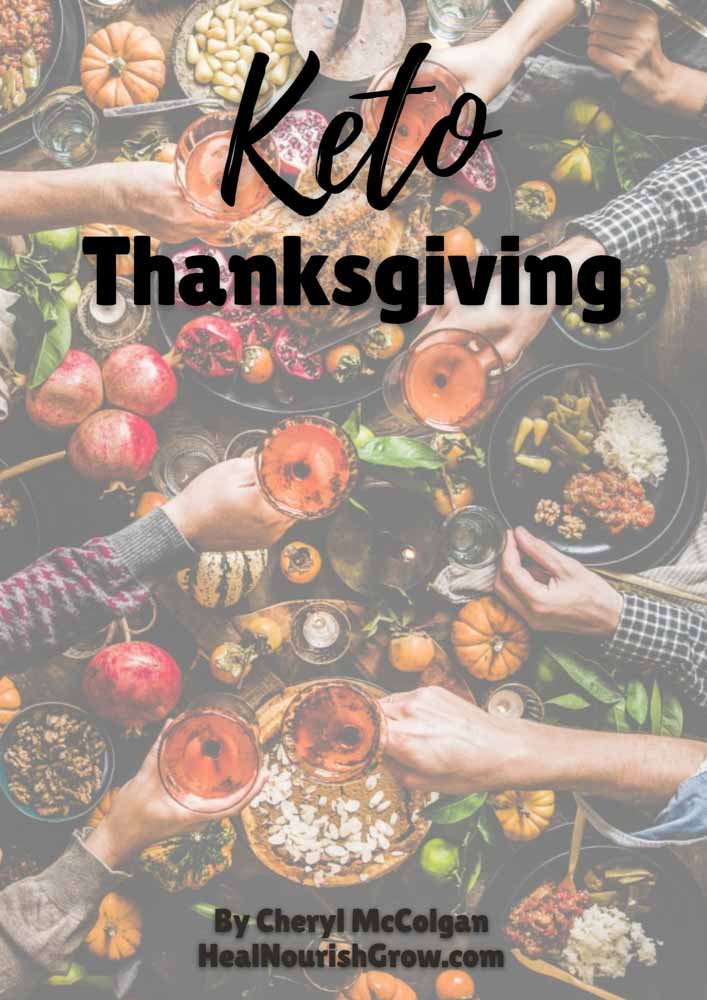 Or subscribe below to receive your immediate download for free!
Holidays shouldn't keep you from your goals! You can enjoy a lovely keto Thanksgiving meal with family and friends without all the carbs. These keto Thanksgiving recipes will help you keep it low carb for the holidays.
If you don't have serious health problems like diabetes, obesity, epilepsy, autoimmune disease or other conditions that require you to be on a strict keto diet, you may be able to occasionally enjoy higher carb foods. However, many people find adding higher carb foods, even in small amounts, can stoke their cravings and ultimately derail progress. It's up to you to know yourself and whether these deviations from low carb or keto work for you.
That being said, using keto Thanksgiving recipes for this holiday is a wonderful way practice low carb eating as a lifestyle. Just about any traditional Thanksgiving dish you can think of can easily be made lower carb and fit into keto macros.
In this mini Thanksgiving cookbook, you'll find many of your favorite holiday dishes made without flour, gluten and grains. There are 11 recipes in this ebook that have macros that will allow you to enjoy your holiday while still staying in ketosis. We've even included a shopping list to make it easier to cook this feast!
Disclaimer: Links may contain affiliate links, which means we may get paid a commission at no additional cost to you if you purchase through this page. Read our full disclosure here.
Choose a few fully keto holiday and make them all, or just pick and choose the dishes that work for you. Cheers to a wonderful holiday full of healthy food, family and friends. And don't forget the free range turkey! There are always great deals on meat with my link.
Keto Thanksgiving Appetizers
There is usually so much food at Thanksgiving that you may choose not to have an appetizer. However, we still included one recipe here that you can enjoy before the main event.
Keto Thanksgiving Sides
If you're anything like me, a big part of the enjoyment of the Thanksgiving feast are the sides! This keto Thanksgiving cookbook includes seven traditional favorites (yes even keto stuffing/dressing) to make your Thanksgiving table full and festive.
Keto Thanksgiving Desserts
Will you even have room for dessert after this feast? I doubt it, but just in case I've included the recipe for a delicious keto pumpkin pie.