February 2, 2021
Philly Cheesesteak – Low Carb Keto Recipe: Live Cook Along Mondays 2/1/2021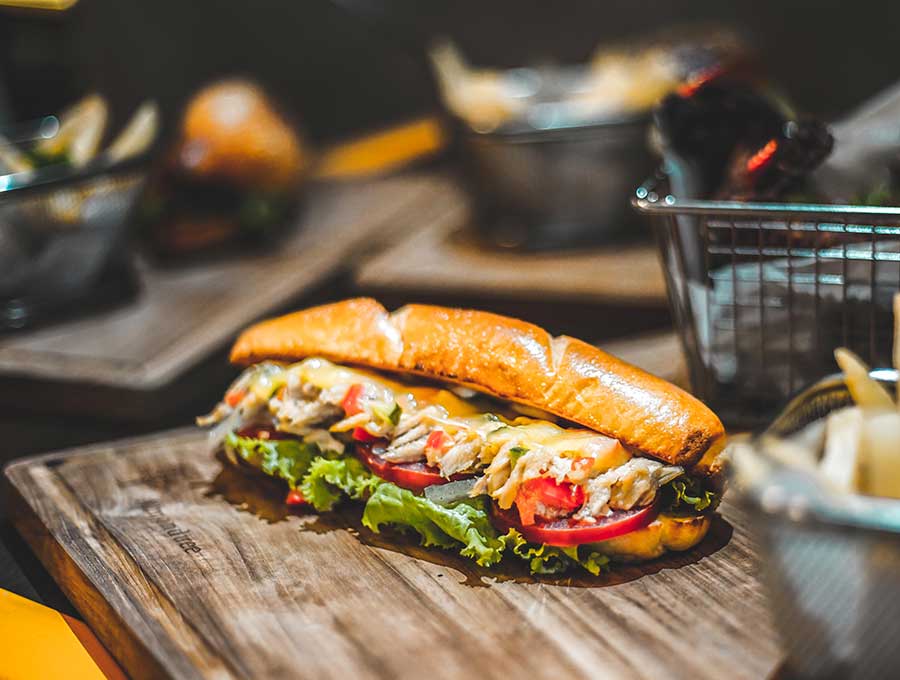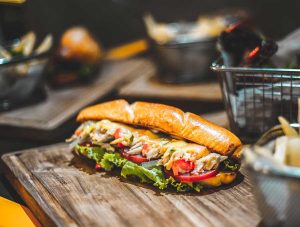 This keto Philly cheesesteak is so easy. The recipe was developed for the live keto cook along on Mondays. Like many of our favorite traditional foods, it was easy to make Philly cheesesteak into a keto-friendly version. Just leave off the bun, serve it in a bowl and you're all set!
Of course, if you really miss the bun you can always add your favorite keto-friendly bread to this dish. Explorado Market has great keto bread options as well as bread mixes, plus you can get 20% off your order with HEALNOURISHGROW20.
Keto Philly Cheesesteak
Keto Philly cheesesteak is naturally pretty keto-friendly without the bread. However, the vegetables in this dish do add a fair amount of carbs. This version adds 7-9 net carbs all from onions, peppers and zucchini.
Everyone reacts differently to carbs, but in general, carbs from lower starch, whole food vegetables don't cause a big blood sugar rise.
The only way to know for sure is to use a blood glucose/ketone monitor to check your levels after you eat a particular dish. When I eat this dish, I don't see a big blood sugar rise or drop in ketones.
Disclaimer: Links may contain affiliate links, which means we may get paid a commission at no additional cost to you if you purchase through this page. Read our full disclosure here.
I have discounts with both Keto MoJo (15% off with link) and KetoCoach (HNG10 for 10%off) if testing interests you.
Staying home with quarantines and lockdowns because of COVID has forced people to start cooking more. I know not everyone loves to cook, but it's so much easier to control your ingredients and eat extra healthy when you cook your own food! This keto Philly cheesesteak is a perfect example. Even if you ordered this from a restaurant without the bun, it would likely be cooked in a cheap, unhealthy oil like soybean or corn.
Cooking Fat Considerations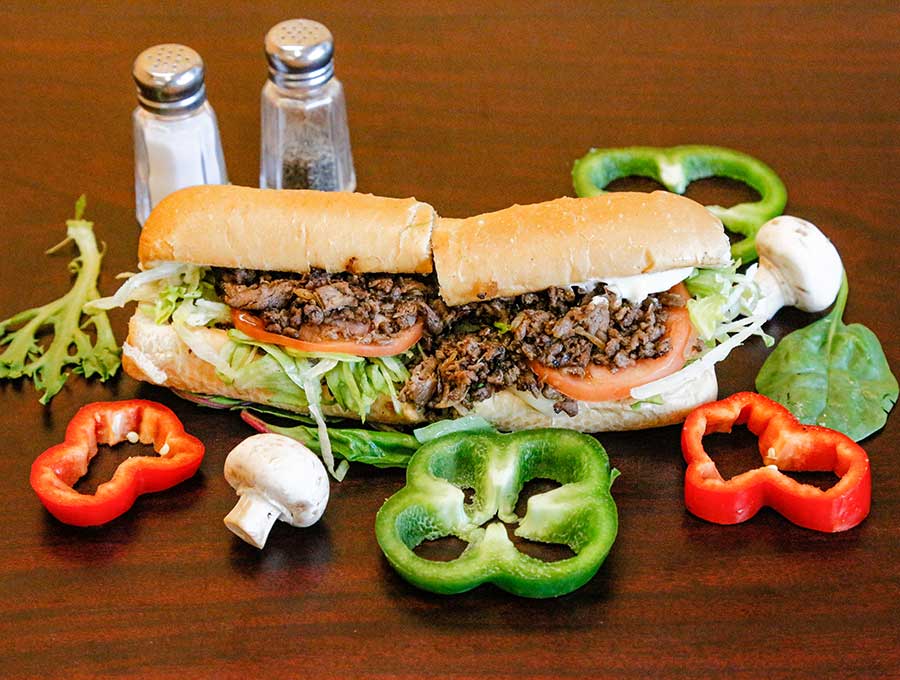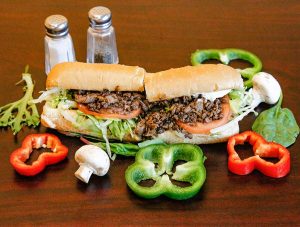 When you cook at home you can choose high stearic acid fats such as tallow or suet. Coconut oil, butter or ghee are great choices too. Polyunsaturated fats may actually wreck your ability to lose fat on a cellular level.
More on that later, but if you're interested in the meantime, go check out this episode by Dr. Paul. He actually has several interviews now addressing the topic of PUFA oils and why they're detrimental to our health.
Despite everything we've been hearing for years, saturated fat is NOT the enemy. You can read more about that here. Your cells need saturated fat to function properly and it's actually very healthy.
For this keto Philly cheesesteak recipe, I used beef tallow from US Wellness meats. They're my favorite place to buy, healthy, grass-fed, grass-finished beef and other well-sourced meat products. They have a great selection and often run sales and specials.
For convenience, I got the pre-shaved steak from Kroger this time. However, any beef cut sliced very thin and against the grain would work well.
Live Keto Cook Along Mondays
The COVID pandemic and lockdowns inspired me to commit to a live keto cook along on Mondays. It's like a keto cooking show where you also get to ask questions as we cook together.
All you need to do is register using the form below to receive the shopping list on Friday. Then you just join in live on Facebook, Instagram or YouTube to cook with me at 6 pm eastern time. Or you can have your own keto cook along with the recording any time that's convenient for you.
Tune in on Mondays at 6 pm eastern time to make it with me in real-time or you can always look here for the link to the recording later.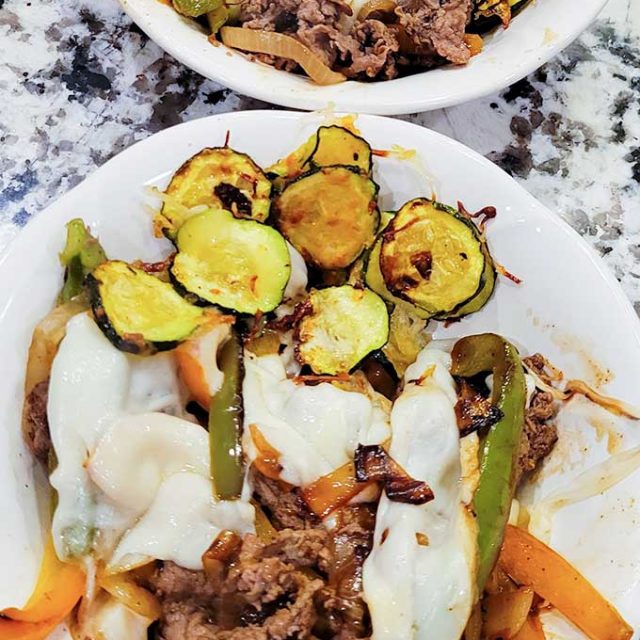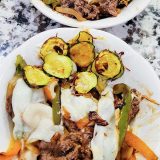 Print
Philly Cheesesteak with Zucchini Parmesan Crisps: Live Keto Cook Along Mondays
This Philly cheesesteak in a bowl is great for a quick weeknight, keto-friendly meal. Pair it with zucchini parmesan crisps or keep it super simple with just the main.
Ingredients
Philly Cheesesteak
1

pound

shaved beef,

Sliced super thin unless you get the pre shaved beef. Almost any meat cut across the grain will work.

2

ounces

provolone cheese

,

smoked

1

medium

yellow onion

1

medium

green bell pepper

1

medium

red bell pepper

salt and pepper

,

to taste

4

tablespoons

beef tallow,

or substitute other keto-friendly oil
Parmesan Zucchini Crisps
1

large

zucchini

½

cup

parmesan

salt and pepper

,

to taste
Instructions
Keto Philly Cheesesteak
For full instructions, please see the video...basics below.

Sautee peppers and onions until tender.

Add steak and cook until just browned.

Add cheese to the top of the hot steak, cover with a lid if needed to melt.
Zucchini Parmesan Crisps
Preheat conventional oven to 375 or 350 for convection.

Toss zucchini in your favorite keto oil, salt, pepper and half of the parmesan.

Spread evenly over oiled baking sheet, add the extra cheese to the top of each round and cook until cheese is slightly browned.

Take out of the oven and off the baking sheet.

Allow to cool slightly so the cheese crisps even more.

Serve in a bowl or on your favorite keto-friendly bread
Notes
This dish has about 9 net carbs per serving, but all from whole food vegetables. Everyone is different, but when I eat this meal I don't have a drop in ketones or a big spike in blood sugar.
If you want to reduce the carb count, simply use green bell pepper only or skip the zucchini side.
Nutrition
Serving:
1
people
Calories:
774
kcal
Carbohydrates:
14
g
Protein:
63
g
Fat:
51
g
Fiber:
5
g
Did you make this recipe?
Be sure to tag @healnourishgrow on Instagram to be featured in our stories or our newsletter! We love it when you make our recipes and share with your friends.