Keto Salad Recipes, Delicious and Easy!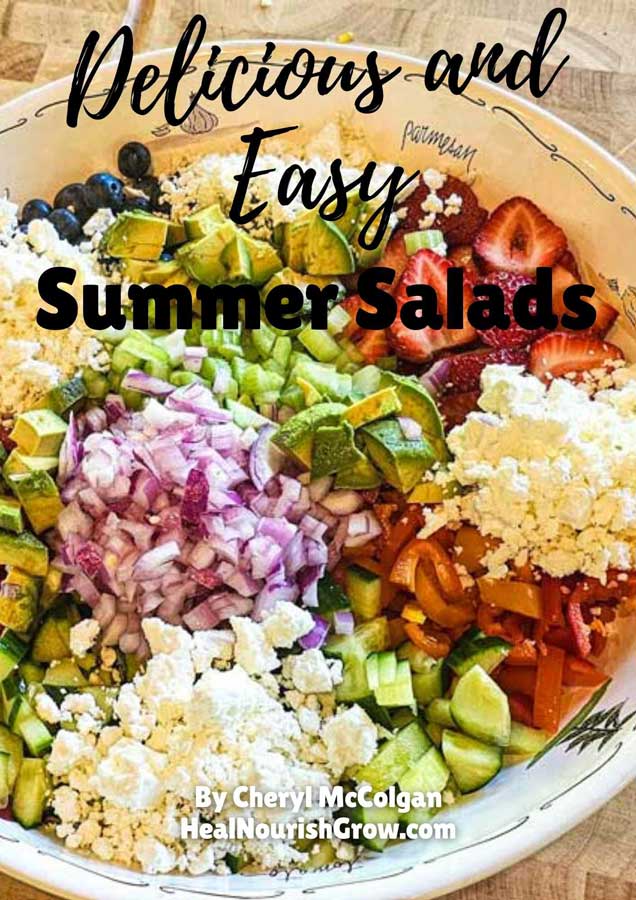 Subscribe below to receive your immediate download for free!
Keto salad recipes aren't much different from any other salad! As long as they don't contain grains, most salads are naturally keto-friendly and are a great meal for weight loss. However, many salad kits and salad dressings contain seed oils which are inflammatory and may interfere with weight loss. Making your salads and dressing at home is not only easy and cheaper, it's also much healthier!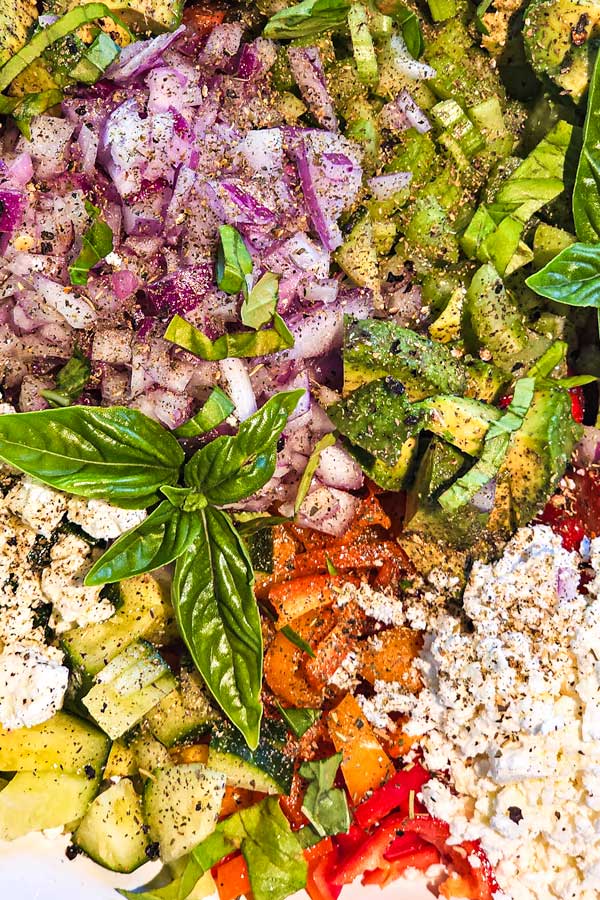 In this mini keto salad recipes cookbook, you'll find some of my favorite summer salad ideas that don't contain any flour, gluten and grains. There are 6 recipes in this ebook that have macros that will allow you to enjoy your summer while staying in ketosis.
No matter which keto salad recipe you choose, you're sure to enjoy these fresh salads that take full advantage of seasonal vegetables and low-carb fruits. All of these keto salads are vegetarian and all can be made vegan as well without the cheese! However, you know we're into optimal protein here, so I use these as a side dish or add grilled chicken or fish to the top to make a light and delicious summer salad meal.